9 Free Tools to Repair and Extract Invalid ZIP Files
Data corruption can happen to anyone on any computer at any time. You never know if your important files are being placed on bad sectors of a hard drive or is on damaged optical media. This will cause the file to become incomplete and even unreadable.
The same thing can happen for a ZIP file where multiple files are compressed into one and all it needs is just one corrupted bit to prevent some file archivers opening and extracting the file. An example when trying to open a corrupted Zip archive from Windows Explorer is an error box popping up.
"Windows cannot open the folder. The Compressed (zipped) Folder 'C:\Path\to\file.zip' is invalid".

Although Windows has supported creating and extracting Zip files without third party software for decades, it is not a robust solution.

If you are experiencing problems in extracting a Zip file, there are some tools that can help you access it to the point where data can be recovered. Here we will list 8 programs to repair or open the corrupted Zip file so you can extract it.


We'll spill the tools into two categories; those that are standalone Zip repair tools and those that are part of archiving software.
Standalone Zip Repair Tools
These are standalone tools dedicated to recovering the data from corrupted Zip archives.
1. WinZip
Winzip is a popular archiving and file compression tool that gives users more control over their files. One great use of Winzip is that it can repair and restore corrupted zip files without requiring the user to have technical knowledge about the issue. To repair the corrupt file, first download and install the winzip27-downwz.exe file on your device. Next, open the application's command prompt using "Win + S." Open the corrupt zip file in the prompt and change the directory. The next step is to enter this zip repair command: "C:\Program Files\WinZip\wzzip" -yf zipfile.zip.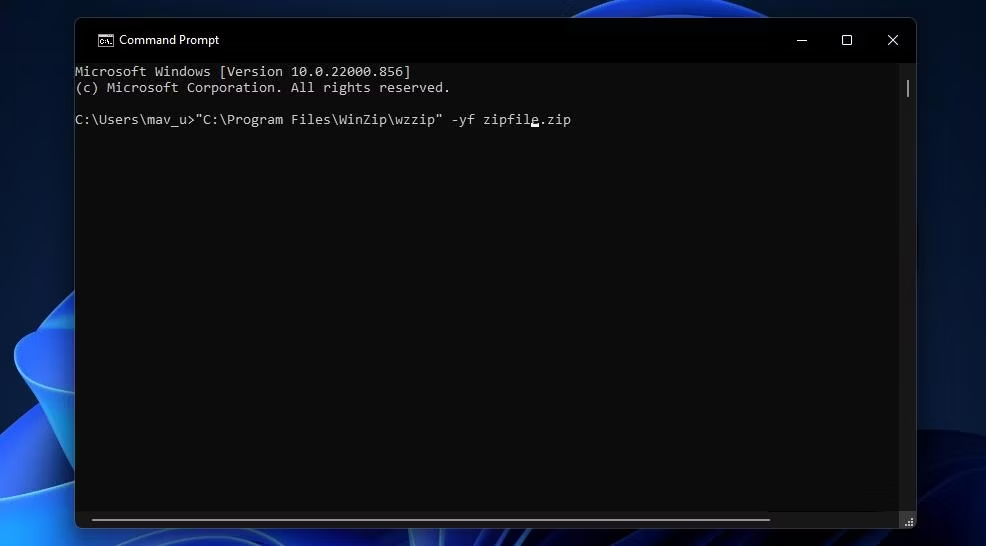 Once this is done, replace the zip file in the command with a new name for the corrupted zip and press return to execute the repair command. To access the repaired version, open the corrupt zip file folder. With this utility tool, users can easily recover zip files at their convenience. Furthermore, WinZip provides other features that make it possible to manage other tasks. For example, the utility tool can simultaneously run multiple compression tasks and create an archive in different forms like ZIP files, ZIPX, LZH, and LHA formats. 
---
2. DiskInternals ZIP Repair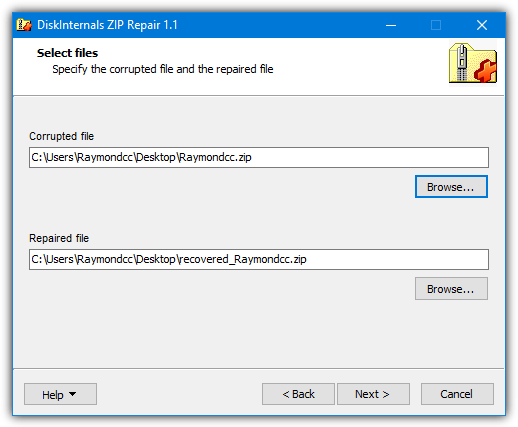 DiskInternals is a company that specializes in data recovery and they've released ZIP Repair as freeware. It only takes a few clicks to repair the corrupted archive file through the user-friendly wizard. Simply select the corrupted file to recover, the location to save the repaired file and the program shows you the list of files that can be recovered. The program dates back to 2007 but still works fine in the latest Windows 10.
Download DiskInternals ZIP Repair
---
3. Zip2Fix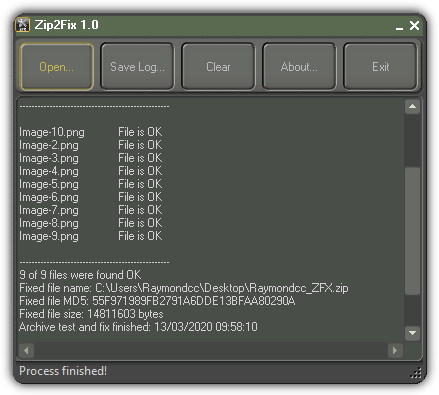 Zip2Fix recovers files from damaged Zip archives by extracting the good ones and then zipping them back to a new archive file with _ZFX appended onto the file name. Usage is simple, run the program and click on the Open button to locate the damaged Zip/SFX file. Zip2Fix will automatically start scanning for the good files available to repack, then reZip them. The program is portable and doesn't require installation.
---
4. DataNumen Zip Repair / DataNumen Archive Repair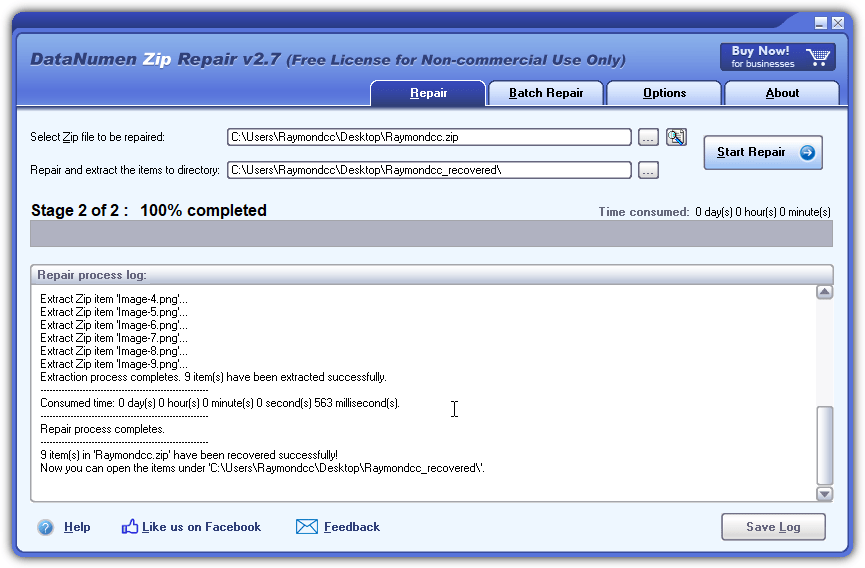 Although this program is free to use, it does pop up a nag window on launch and again when you press Start to begin the recovery process. All you have to do is browse for the Zip or use the included search feature and press Start Repair. The files are extracted to the destination folder. A useful feature is the Batch Repair which allows you to add and try to recover data from several damaged archives at once.
Besides Zip Repair, DataNumen also has similar recovery tools for RAR, CAB and TAR archives. All four of these tools can be accessed from the same interface with DataNumen Archive Repair.
---
Object Fix Zip is an old tool we've previously mentioned that is dedicated to repairing Zip files. However, it was last updated in 2008 and kept popping up errors during testing and recovered nothing. The tool is free to use so obviously it doesn't hurt to try Object Fix Zip if you are having trouble recovering your archive.
Archivers With Built In Zip Repair Or Extract Functions
Some file archiving software comes with a built-in tool to repair corrupted ZIP files. The options are usually hidden away in sub menus and aren't always obvious to end users. Although some of the below archivers are shareware, they can still be used in trial mode while trying to repair your damaged archive.
5. PowerArchiver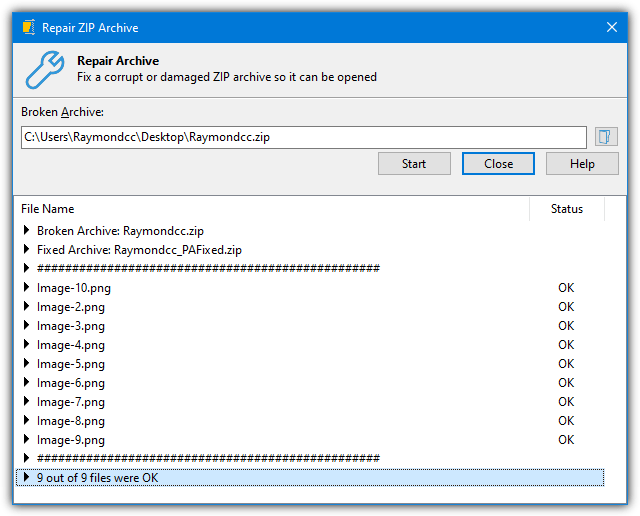 The PowerArchiver repair Zip window can be opened from the Tools menu/ribbon or just press Ctrl+R (in Classic mode). The Repair Zip Archive dialog box will open and you can click on the folder icon to browse for the corrupted Zip file that you want to repair. Click the Start button to start fixing. The fixed Zip file will be saved under the same file name with an additional _PAFixed.
---
6. WinRAR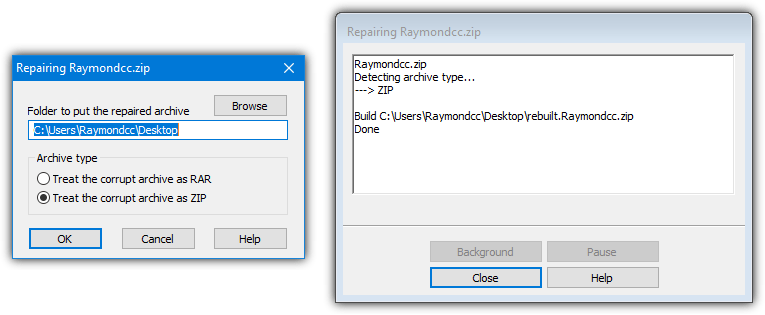 WinRAR is one of the oldest archivers around and has included a repair option for years. It is able to repair Zip and RAR format archives. Run WinRAR file manager, highlight the Zip file and go to Tools > Repair archive (Alt+R). Make sure "Treat the corrupt archive as ZIP" is selected, choose a save path and press OK. The repaired file name will be saved with a prefix of rebuilt (rebuilt.filename.zip).
---
7. ALZip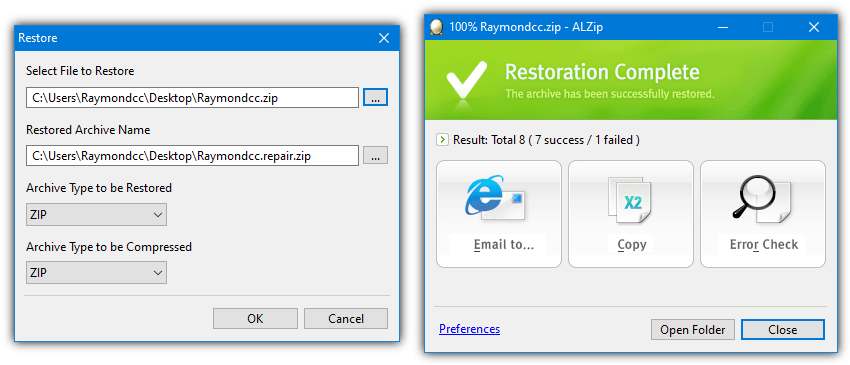 Open ALZip and go to Action > Restore Archive (F11). Select the Zip file, leave the restored archive name and it will default to adding .repair to the original file name. For ease of use, make sure the file type to be restored and archive to be compressed are both ZIP. The restoration complete window offers to email the new archive, copy the files or error check the new archive.
Note: ALZip used to be shareware but was discontinued in 2012. The license key to use ALZip for free was made available by the developer. It is included in the archive when you download the file and on the download page.
---
8. 7-Zip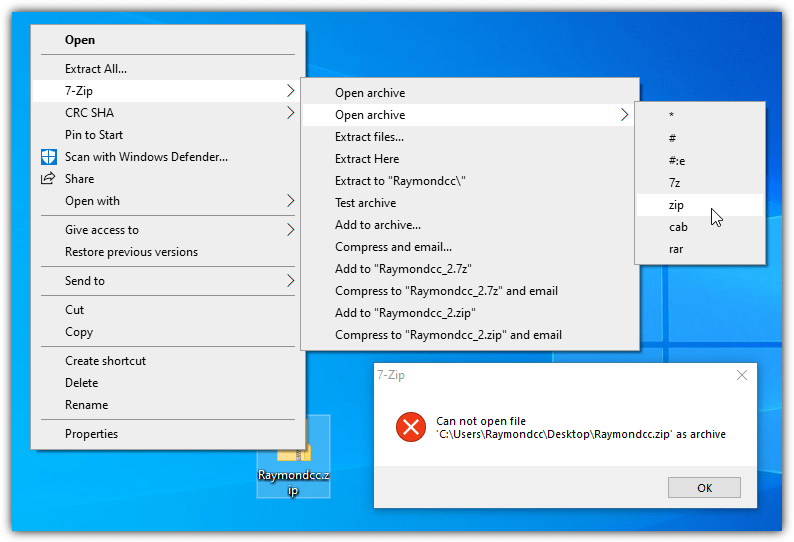 We don't think 7-Zip has ever claimed to be able to repair or recover data from damaged Zip archives. However, a number of our commenters here have reported success with it. There is no dedicated tool or feature built in, just try to open or extract the Zip file as normal. If you get an error and the archive won't open, right click on the file > 7-Zip > Open Archive > zip. From there, recoverable files can be extracted.
---
9. Bandizip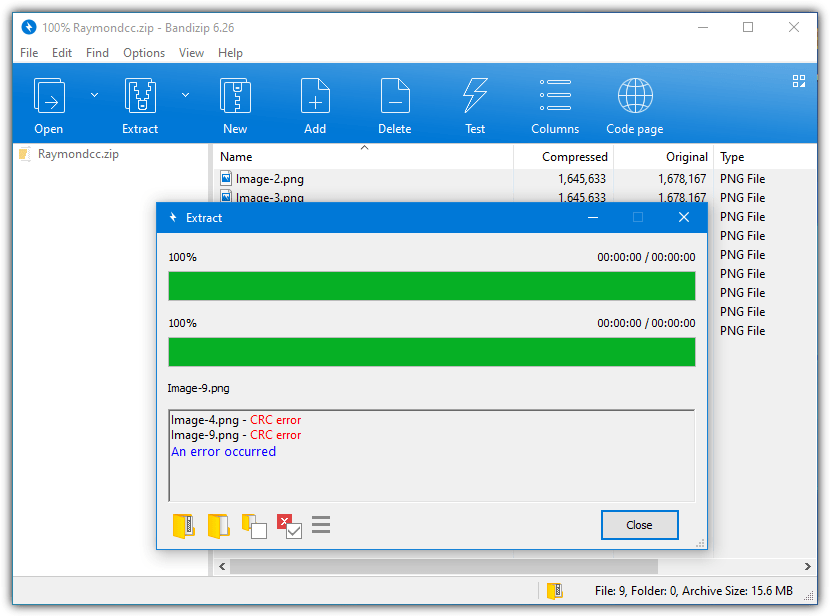 Bandizip used to be completely free but it now has paid and ad supported versions. The dedicated Zip repair window is a paid only feature. Thankfully, the last really free version can open a corrupted Zip file by just opening it as normal. Browse for the file or drop it onto the window. Just ignore the "File is broken" popup and the files that can be recovered will appear in the main window. From there, extract what you can.
---
We did also try some other archivers which are not included in the main list. WinZip trial works but it requires installing the companion command line version as well. IZArc includes a repair Zip option but when we tried on several test files, it produced nothing but corrupt recovery archives. Another popular archiver, Peazip, was unable to open most of our test files.
Simple Test To Recover Data From A Damaged Zip Archive
Obviously, the more data a program can recover from a corrupt Zip file, the better it is. We ran a very basic test to see what software recovered the most. We Zipped 10 copies of a Windows wallpaper PNG file (totaling 15.6MB) and then zeroed 5KB from the start, middle and end of the archive. The result was that files 1, 4 and 9 were corrupt and the archive was not accessible from the Windows built in Zip.
Each program was used to try and recover the Zip file itself or the data. The results are below.
Datanumen Zip repair – Extracted and recovered 7 intact files and 1 damaged file (image 4).
DiskInternals ZIP Repair, Zip2Fix, PowerArchiver, WinRAR – These programs did the same thing. They created a recovery archive that could not be opened with Windows Zip and needed a third party archiver. Upon extraction, they all recovered 7 files, while also recovering damaged images 4 and 9.
Bandizip – Damaged archive opened directly in Bandizip. The 7 good and 2 partially damaged pictures were able to be extracted.
ALZip – Created a recovery archive of 7 files that worked with Windows Zip. The 3 known damaged files were not included in the new archive.
7-Zip – Unable to initially open the corrupted Zip file with a double click or Open archive context menu. It did open using Open Archive > zip from the context menu. All 9 recoverable files could be extracted from 7-Zip File Manager, including the 2 damaged files.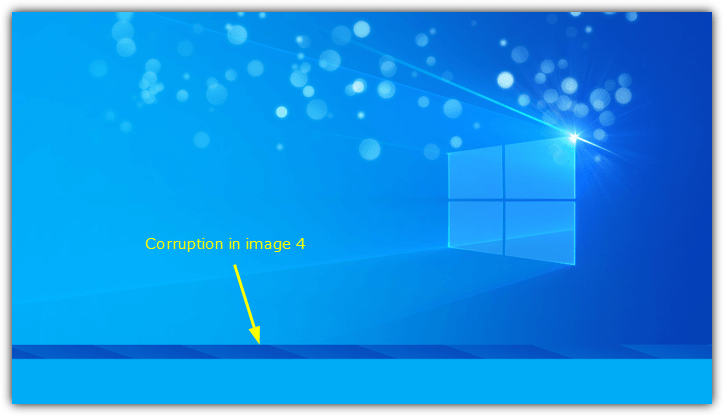 All of the software tested was able to at least recover the undamaged files inside the corrupt archive. Some also recovered the damaged files although they were obviously still incomplete. If the corrupt files are images, for example, you might still be able to view them in their damaged state.
We also briefly ran a second test with a single 1.6MB PNG image inside a Zip archive and zeroed the first and last 5KB. In this scenario, none of the tools managed to repair the archive or recover any data.
Final Note: The success rate of recovering files from damaged archives depends on several factors. These include where the corruption is, how much damage there is and how many files are in the archive. If a corrupt archive contains only one file, the chances of recovering it are much smaller. If there's lots of files in a corrupt archive, you should at least be able to get the undamaged files back.