3 Ways to Remove Ads in GOM Player: Quick Guide
GOM Player is one of the most popular media player that ranks slightly behind the most downloaded VLC media player in CNET's Download.com. Normally when a person experience problems using VLC media player, GOM Player is an excellent alternative because the built-in codecs can also play many different video or audio formats and even play broken or incomplete media files. Most importantly, GOM Player is a free to use but it comes with advertisement embedded into the program.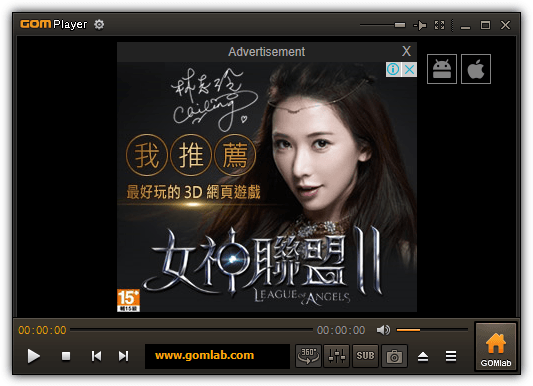 If you have been using GOM Player long enough and keep up with their updates, you may have experienced different ways of advertisements being served to you from the program. Back in 2012 when GOM Player was still in version 2.1.39, an annoying pop up advertisement window will be periodically displayed right after closing the program with an optional setting to not show any more ads for the day.
The popup ad window has been removed in the newer versions probably due to complaints as it is too obtrusive which may drive their users away to use another media player. Now the only advertisement you'll find in GOM Player is in the video screen itself when no video is being played which does not really affect the user's experience.
If you would still like to disable or remove the advertisement in GOM Player, here we show you 3 different ways on how to easily do it.

Disable GOM Player Ads with .Reg File
This first method is the easiest way to disable the ads that are shown in GOM Player when there is no playback without having to manually change any options on the program. All you need to do is download the .reg file from the link below and run it to merge it with your Windows registry.

Basically this .reg file changes a value in the Windows registry to directly modify the default logo shown in GOM Player which overrides the advertisement.
Download .Reg File to Disable Ads in Gom Player
Disable GOM Player Ads by Changing Logo
If you're not comfortable in using the ready made .reg file above or wants to learn how to manually change the logo to override the advertisement in GOM Player, you can follow the simple steps below.
1. Run GOM Player.
2. Press F5 key to open the Preferences window.
3. Ensure that General is selected at the left hand sidebar, followed by clicking on the Logo tab.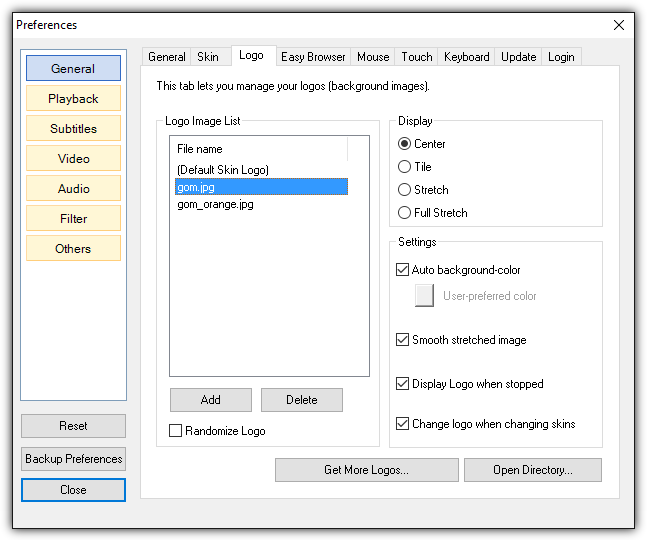 4. The default logo selection (Default Skin Logo) will show the advertisement. You can either select gom.jpg or gom_orange.jpg to prevent the ads from showing up. You can also optionally click on the "Get More Logos" button to download more logos from the official GOM Player's website.
Run an Ad Blocker Software
The third and final method is to simply run an ad blocker software in Windows that is able to scan the network traffic to detect advertisements and block them. Do take note that we're not referring to ad blocker extensions for web browsers as they only work in the web browser but not on other third party applications.
We'll show an example on how to block GOM Player ads with Adguard for Windows which is a shareware program with 14 days free trial.
1. Download Adguard for Windows, install and run it.
2. Click on Settings located at the bottom left of the program.
3. Go to Filtered Apps, scroll to the bottom of the filtered apps list and click on the "Add Application" button.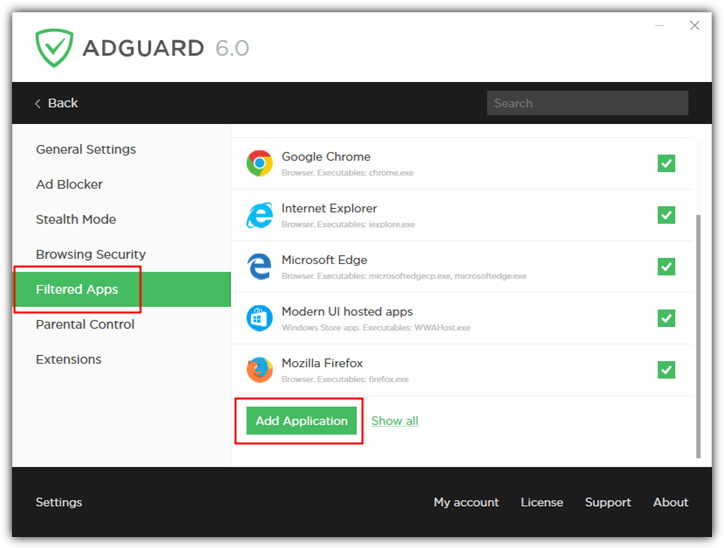 4. Adguard will start scanning your computer for available applications. Look for GOM Player in the list and tick the checkbox followed by clicking the Add selected button. If for some reason Adguard did not find GOM Player on your computer, you can click the "Browse for executable" button to manually add the GOM.exe file to the list.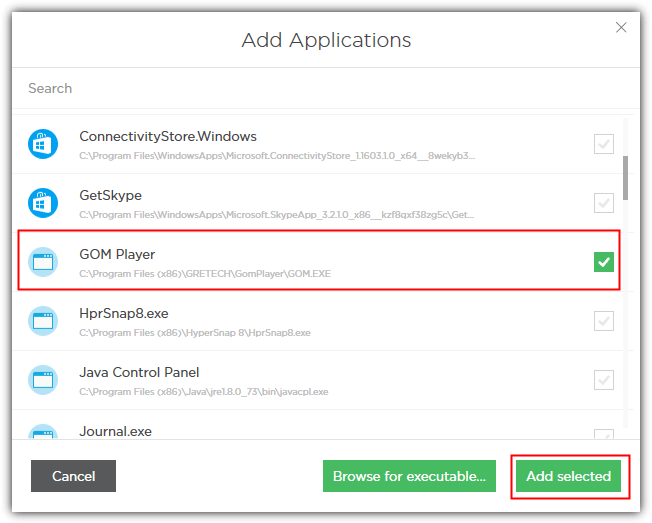 After adding GOM Player to Adguard's filtered apps list, you will still see an advertisement box in GOM Player's video screen when there is no playback but it is a transparent box without ads.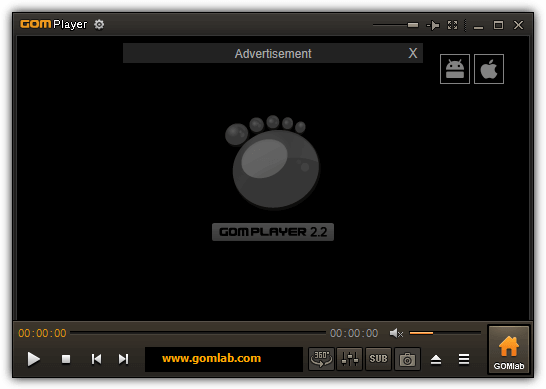 Additional Notes: Please reconsider before blocking the ads on GOM Player because the ads implementation is non-intrusive and it is an efficient way to keep the program as freeware.