5 Free and Portable Microsoft Office Alternatives
Let's say you want to open some office documents such as spreadsheet on a cybercafe. If the cybercafe is using licensed software, you can be certain that you won't find Microsoft Office installed on the computers because the license is just too expensive and mostly people go to cybercafe to play games, check emails and web browsing.
Or probably the Microsoft Office installed on your computer is unable to run and you urgently need to open a document file when you cannot get help at the moment to fix the problem. You are left with the choice of either to use some of the online cloud based office suites such as Google Docs, Windows Live Office, Zoho, ContactOffice or simply run any of these 5 portable free office suites directly from your USB flash drive.
1.
LibreOffice Portable
LibreOffice is free and is based on OpenOffice that is compatible with files created from Microsoft Office which makes it a great alternative. Unlike other free office suites, LibreOffice even provides an official portable version directly from their website instead of taking the risk in downloading from unknown or untrustworthy sources. The portable version of LibreOffice contains Writer (Word), Calc (Excel), Draw (Visio), Impress (PowerPoint), Base (Access) and Math.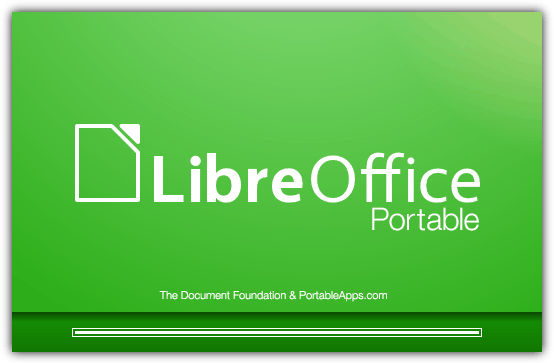 Installing LibreOffice portable is really easy. All you need to do is download the installer, run it and extract it to any location on your hard drive or to a USB flash drive. There is a shortcut for every components but you can also run the LibreOfficePortable.exe where you get a window with a selection of the components to run.
---
2. Kingsoft Office Suite Free Portable
If you are experiencing compatibility problems with LibreOffice, Kingsoft Office Suite would probably be a better choice because it claims to have the highest level of compatibility with Microsoft Office. The free version only comes with 3 components which is Writer (Word), Presentation (PowerPoint) and Spreadsheets (Excel) which should be sufficient for most common office document usage.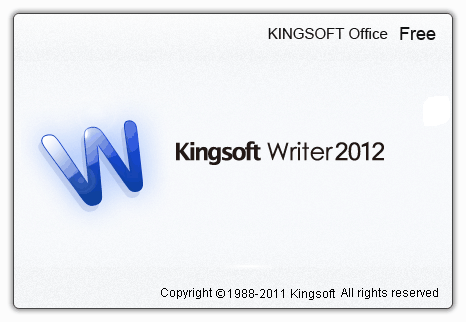 Installing the portable version of Kingsoft Office is relatively easy through its wizard installation style. After extracting, you can find 3 executable shortcuts to run the components.
Download Kingsoft Office Suite Free Portable
---
3. OpenOffice.org Portable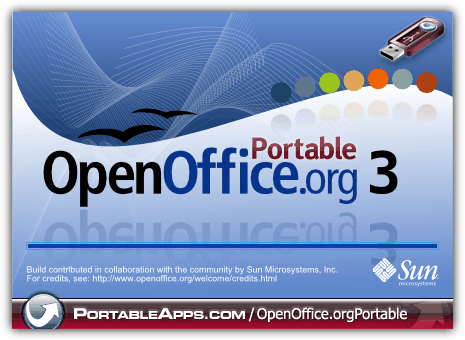 The portable version of OpenOffice.org is actually an older version 3.2.0 but not the latest due to legal reasons. In fact, you may notice that everything about the portable version of OpenOffice.org including the components are exactly the same as LibreOffice because LibreOffice is based from OpenOffice.org. If for some reason LibreOffice doesn't work well for you or you need to run an older version, do give OpenOffice a try. The file size of OpenOffice.org portable is 30% smaller than LibreOffice.
Download OpenOffice.org Portable
---
4. SSuite Office Blade Runner
SSuite Office is another free office suite software and they provide a portable version known as the blade runner. It is compatible with all versions of Windows and it comes with two office components which is the WordGraph (Word) and Accel (Excel) while the rest are just utilities such as email client, file searching tool, web browser, address book, instant messenger, PDF creator and etc.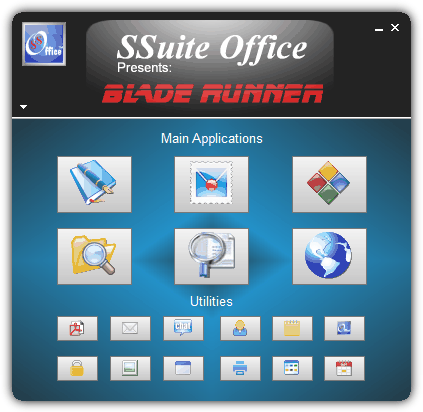 To run the SSuite Office portable, download the compressed archive file and extract it to your USB flash drive. Then make sure you run StartUpMenu.exe as administrator or with UAC turned off or else you'll get error messages like cannot create file vcf132.ocx in system32 folder or class not registered. SSuite Office does not require any dependencies such as Java or .NET Framework but the program interface does look a bit outdated.
Download SSuite Office Blade Runner
---
5. SoftMaker FreeOffice 2012
SoftMaker FreeOffice is actually the latest free version of the shareware commercial edition. They offer a fully functional version 2012 permanently free for anyone to use. It comes with TextMaker (Word), PlanMaker (Excel) and Presentations (PowerPoint). The BasicMaker which was available in the previous SoftMaker Office 2008 has been removed.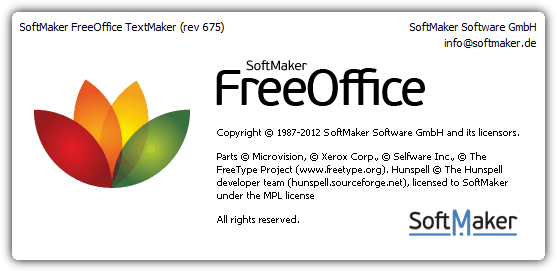 Unlike most of the portable office suites, SoftMaker FreeOffice 2012 requires to be installed first and then only create the portable version from the shortcut in Start menu. Visit the download page below, fill up the form to receive the free license information in your email, download and install it. Then go to Start menu > Programs > SoftMaker Office 2008 > Utilities > and run "Install SoftMaker FreeOffice on a USB stick". You can then choose a drive letter to install it on your USB flash drive. You can actually copy to other drives as long as it is different from the source drive.