Keyboard Remapper: 10 Best Tools to Change Keys
Broken keyboard keys are a common issue on laptops and netbooks. While a keypress might still register, it can be best to shift it to rarely used ones to avoid further damage. Perhaps you keep hitting keys by mistake or wish to move a key to a more convenient location.
In all these situations, a simple solution would be to change the keyboard functions or disable them. Keyboard scan codes can be easily edited in the system registry to map one key to another. However, editing the registry manually can be tricky.
More advanced users can use tools such as a Macro tool to remap keys or run a shortcut/hotkey utility. In this article, we've compiled an easy-to-use selection of tools that can remap keyboard keys to other keys.
Let's dive in.
Best keyboard key changer tools
1. Key Remapper – Best Keyboard key changer tool overall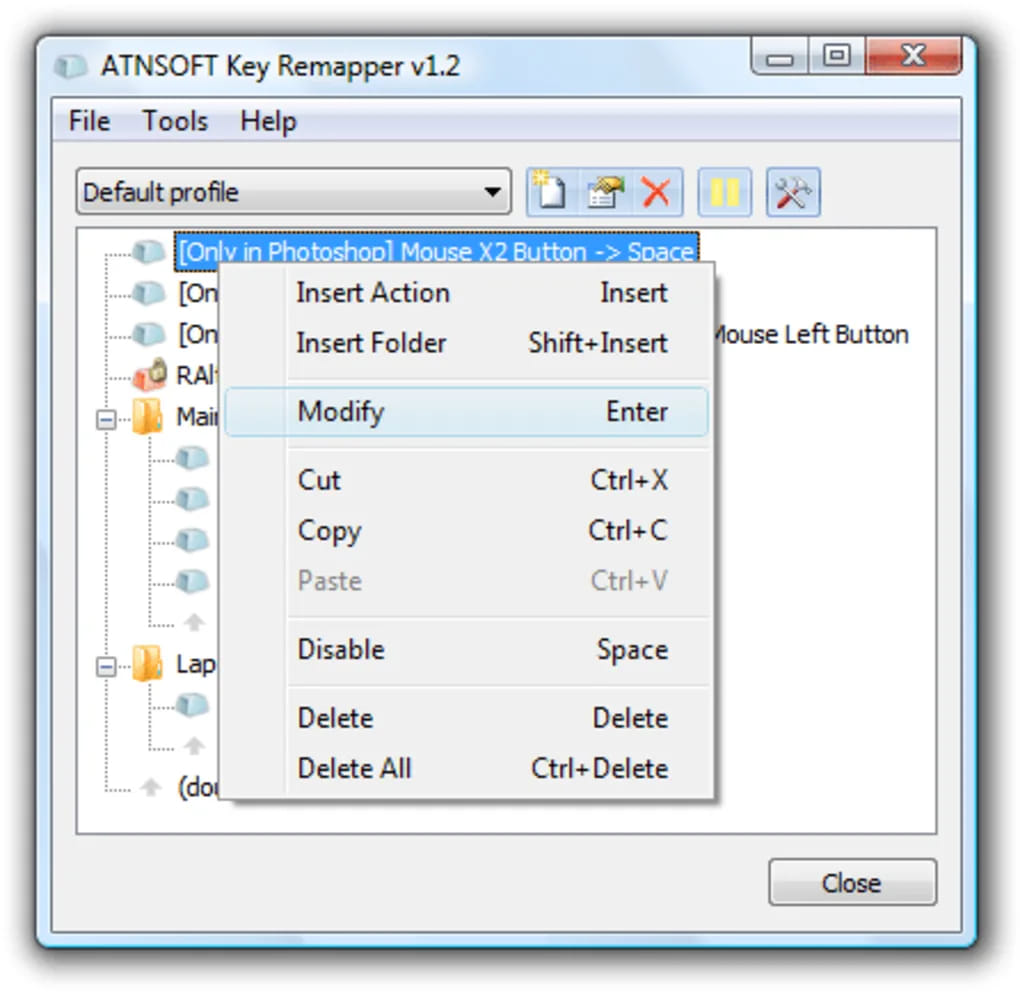 Operating system: Windows
Pricing: Free trial
Developer: ATNSOFT
Key Remapper is a free keyboard utility software for redesigning keys, mouse buttons, and mouse wheel actions. It can replace or disable a key to the middle mouse button or any other key.
In addition, KeyRemapper allows you to restrict mapping and blocking to specific Windows programs. For example, you can configure the software to replace the left mouse button with a spacebar in Adobe Premiere Pro only and nowhere else.
The software is pretty easy to use. To change a key, open the installation folder and click on Key Remapper, then follow the on-screen instructions to complete the process.
Pros
The software can be used from the system tray
Remap keys and mouse button and wheel actions
It does not alter the registry's scan codes
No need to reboot to apply changes
Cons
No drag-and-drop function
2. Microsoft PowerToys – Best for redefining keys on keyboards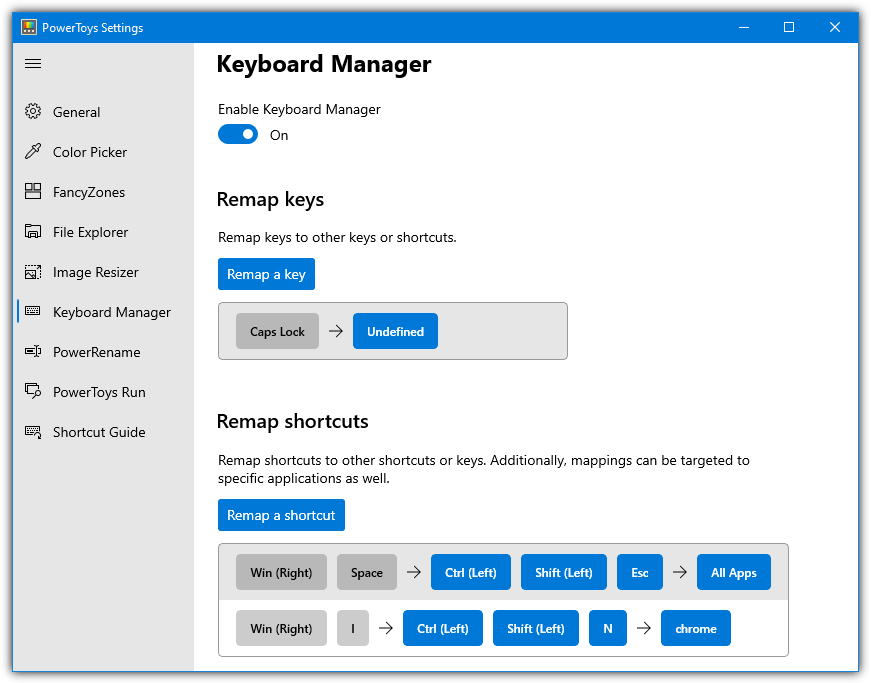 Operating system: Windows
Pricing: Free
Developer: Microsoft
Microsoft PowerToys lets you redefine keys on your keyboard. With the software, you can change shortcut key combinations. For instance, you can change the CTRL + C shortcut to Win + C.
You will need to specify the application you want this change to work with. Otherwise, the change will be applied globally. For remapped shortcuts and keys to work, you must enable PowerToys Keyboard Manager with PowerToys running in the background.
Creating keyboard mapping with Microsoft PowerToys is straightforward. To run it, open PowerToys Settings, press remap a key to launch the Remap Keys Settings window, or press remap a shortcut to launch Remap Shortcuts Windows.
However, you should remember that there are a few shortcuts you won't be able to remap with PowerToys. These include Ctrl+Alt+Del, Win+L, and the Function Key (Fn).
Pros
Allows you to set up your keyboard so that it better fits your specific needs
Permits you to make your most used keys more accessible
It will enable you to pick the app you want the remap to work on
Cons
Remap doesn't work on some system shortcuts
Download Microsoft PowerToys For Windows 10
3. SharpKeys – Best for mapping over a hundred different combinations to a single key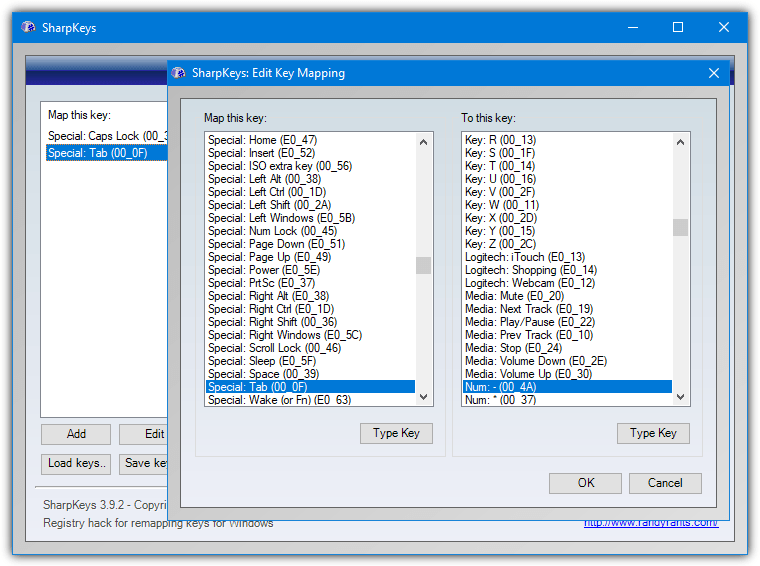 Operating system: Windows
Pricing: Free
Developer: Microsoft
SharpKeys allows you to reprogram your keyboard without needing registry editing skills. With the tool, you can assign new functions to any key on your keyboard. You can change a number to a function or a number to a letter. However, you'll need to restart the computer before the changes can take effect.
SharpKeys also lets you set up shortcuts to programs or even commands with a simple keystroke. For instance, you can set F3 to open the mail app, calculator, or even pause a movie you're watching.
Using SharpKeys is pretty straightforward. You will only input a new key mapping or edit an existing one and click "Write to registry". After confirmation that the was successfully updated, close SharpKeys and restart your device to enforce the changes.
Pros
Support multiple mappings for different users
Allow you to swap two keys with each other
It lets you map an entire key to any other key
Cons
It doesn't offer multi-key macros
4. KeyTweak – Great for enabling/disabling annoying keys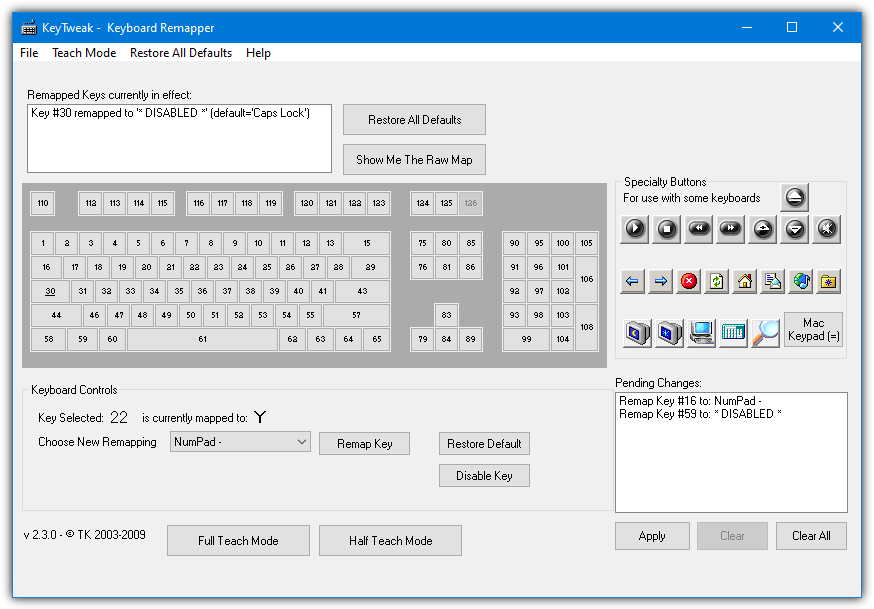 Operating system: Windows
Pricing: Free
Developer: Charter
KeyTweak allows you to reconfigure keyboard functions. The tool works by changing registry values. It was first documented in Windows 2000 but is also available in Windows NT 4.0, XP, Vista, and Windows 7, 8, and 10.
Using KeyTweak is easy. To start the app, you'll need to click on the KeyTweak entry in the KeyTweak menu. When the KeyTweak opens, the main window will show the keyboard's image alongside a menu bar.
You can use the keyboard control, remapping buttons to toggle between full and half teaching modes, and the pending changes sections to edit your keyboard functions. On the Help menu, you will find the KeyTweak manual. This manual provides step-by-step instructions on how to use KeyTweak.
Pros
No lag when pressing the keys
No need to be running in the background to work
Remove all re-mappings with a single button
Cons
Limitations to its functionality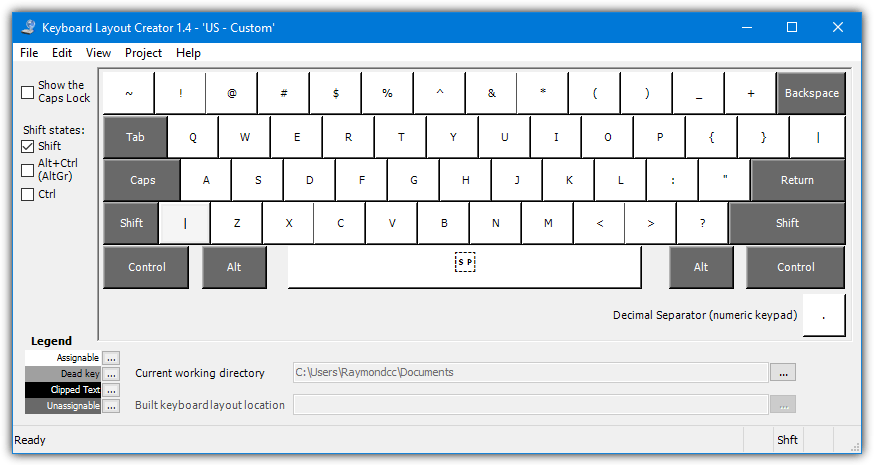 Operating system: Windows
Pricing: Free
Developer: Microsoft
Microsoft Keyboard Layout Creator is a software solution built to help users modify keyboard layouts or create new ones from scratch. The app has a very intuitive interface, making it easy for both beginners and experienced users to use.
Microsoft Keyboard Layout Creator also has a comprehensive help file that offers assistance to users when they run into a problem while using the program. Its main window displays a big keyboard with no assigned keys when you launch it.
Once you finish assigning the keys, you will find other utilities in the project menu that will aid you in testing the new layout, validating it, building the DLL, and setting up the package. Generally, Microsoft Keyboard Layout Creator is very friendly with computer resources and works at an excellent pace without affecting its performance.
Pros
Testing and validation tools are included
Permits building of packages for deployment on other systems
Point and Click operation
Cons
Windows XP support is limited
Microsoft Keyboard Layout Creator
6. Mapkeyboard – Best for disabling unnecessary keys

Operating system: Windows
Pricing: Free
Developer: Inchwest
Mapkeyboard is a keyboard charger tool that you can use to remap your input device. With Maykeyboard, you can modify any key on your keyboard to function as a different one or disable it as well.
The software serves well for those who use specialized products like touchscreen displays and laser printers. The tool permits them to use the specific functions of their specialized devices rather than depend on the basic functions of their keyboard.
The tool has a user-friendly interface that allows you to modify your keyboard with just a few clicks. One drawback we noticed is that its hotkeys are not very helpful in cycling through various maps. But its biggest strength is that it saves you time when you need to perform keyboard mapping.
Pros
Quick key reassignment
Convenient interface
Button to completely reset all changes
Cons
Hotkeys aren't helpful in cycling through various maps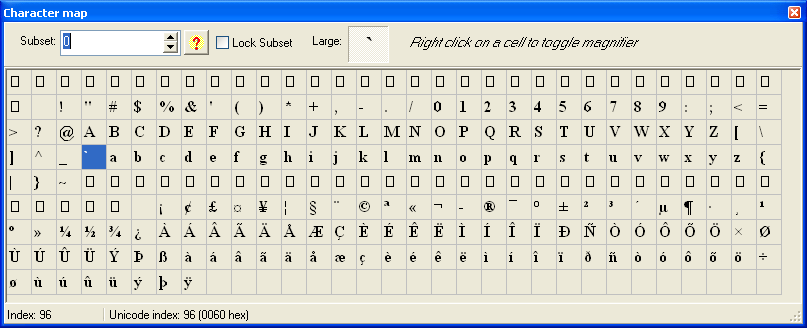 Operating system: Windows
Pricing: Freemium
Developer: M. Vidakovic and I. Milijasevic
Keyboard Layout Manager is a powerful tool for creating and modifying Microsoft keyboard layout files. It works on most Windows OS versions and performs pretty well.
You can use it as a standalone tool and control panel item on 32-bit systems. To restore your layouts to Microsoft defaults, you only uninstall the tool from your computer. The tool can customize individual keyboard layouts for particular software, increasing user experience and efficiency.
Pros
Customize individual keyboard layouts for each tool
It's lightweight and works on most Windows OS versions
The lite version is free and you can use it without registration
Change any key value to show a different one
Cons
You may need to upgrade to the premium version to access all features
Download Keyboard Layout Manager
8. AutoHotKey – Open-source tool for creating keyboard shortcuts and hotkeys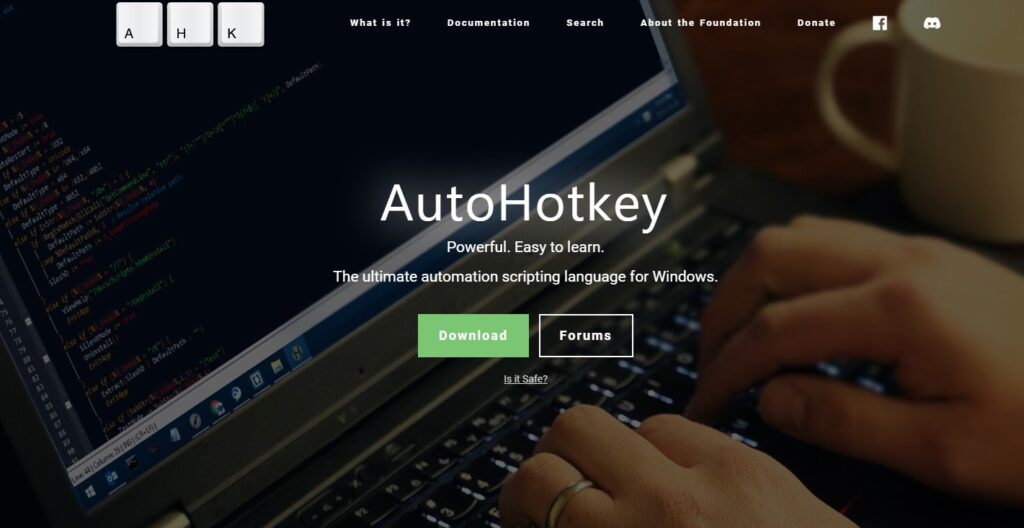 Operating system: Windows
Pricing: Free
Developer: AutoHotkey Foundation LLC
AutoHotKey is a free and open-source keyboard key changer tool for creating scripts in Microsoft Windows. It was initially designed to provide easy keyboard shortcuts, hotkeys, software automation, and macro-creation to automate most repetitive tasks.
You can use it to define hotkeys on the mouse, remap keyboard keys, and replace some keys. It requires basic scripting knowledge to work with the software effectively, but it's easy to learn. However, developers claim it's not as effective as remapping keys via the Windows Regedit tool.
Pros
The software is free and open-sources to use
It comes with additional features to automate most functions
Create scripts with ease on your PC
Replace and remap keyboard keys
Cons
It's not as functional as the Regedit tool
9. KeyExtender – Best for customizing keyboard keys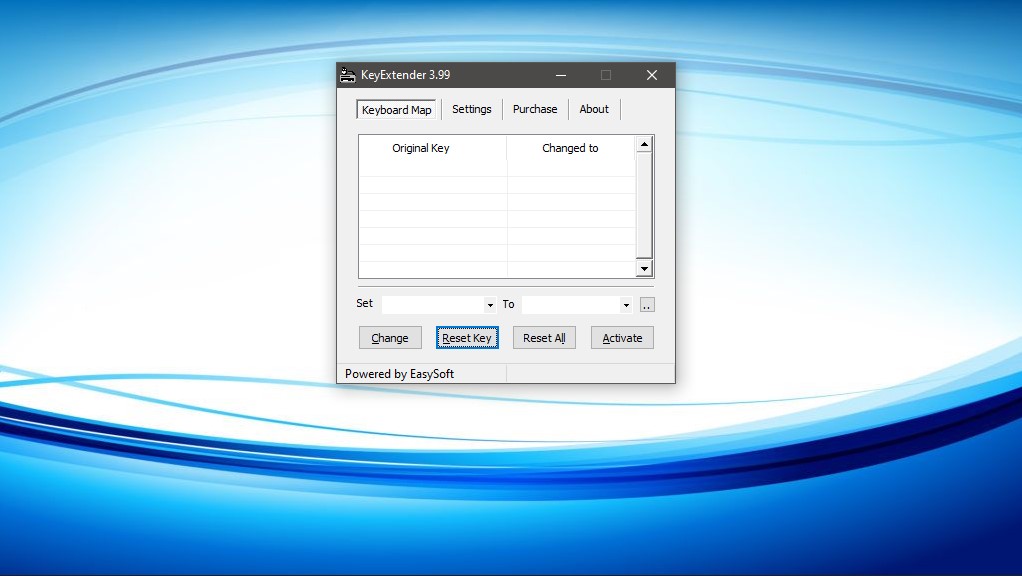 Operating system: Windows
Pricing: Freemium
Developer: EasySoft
KeyExtender is a Windows keyboard key changer utility designed to enhance the functionality of your keyboard. You can use it to make your experience more comfortable when working or gaming.
The software allows you to reduce keyboard duplication and inefficiency. It's useful for changing shortcuts for Windows or software, remapping keys to other keys, customizing keys to frequently used tools, and ejecting CD drives with one key.
Pros
Change Windows or software shortcut to any key
Remap keys with other keys on the keyboard
Customize eject keys to remove CDs with one click
Create custom shortcuts for your operations
Cons
You may need to purchase the full version to access all features
10. KeyMapper – Best for remapping and disabling keyboard keys

Operating system: Windows
Pricing: Free
Developer: Stuart Dunkeld
KeyMapper is an open-source tool designed to give users an interactive map of the entire desktop. You can use it to map folders, software, and locations on your computer. It also helps you change keyboard keys to where you can see them easier, enhancing your typing speed.
The application comes with a simple, pared-down interface that's easy to understand and use, especially if you have tried other tools. When you open the app, you get a tutorial on how to use the app, where to change a function, and how it works.
Pros
Make a key function similar to another
It's frequently updated to provide you with the best features
It's easy to comprehend and pick up
The software comes with a tutorial
Cons
It's difficult to find the right software client
How to choose the best keyboard key charger tools
Keyboard key changer tools are helpful to people who want to personalize their typing experience. However, picking the best keyboard key changer tool can be daunting because of the many options available. Below are the key factors to keep in mind when it comes to picking the right keyboard key changer app.
Compatibility: Ensure your selected tool is compatible with your operating system, keyboard layout, and language. Check if the tool supports your keyboard model and language and is compatible with the latest version of your operating system.
Customizability: The best keyboard key changer tools offer high customizability. They should enable you to create your keyboard profiles, save multiple configurations, and assign unique actions to every key on your keyboard.
Functionality: Determine the features you need in a keyboard key changer tool. Some tools offer advanced features such as macro recording, shortcut creation, and application-specific key mapping, while others only allow you to remap keys.
Performance: A good keyboard key changer tool should not slow down your computer or interfere with other programs. Ensure that your chosen app has been tested and reviewed positively for its performance.
Final Thoughts
Keyboard key changer tools can be a lifesaver for individuals who prefer to customize their typing experience. The tools on this page offer many features for users to customize their keyboard layouts.
Some also offer additional features, such as macro recording and game-specific profiles. With their user-friendly interfaces and various customization options, these tools are great options for casual and professional users.
What do you think about the above-mentioned tools? Do you have any recommendations for our audience? Share your thoughts in the comment section below.