3 Free Tools to Get Windows 7 Classic Start Menu
There's little doubt that Windows 8 caused a huge amount of controversy over the complete exclusion of any kind of Start menu on the desktop, instead opting for the almost universally disliked Start screen. Windows 10 aims to put right that glaring omission although many users are still not convinced that what is essentially a mini Start screen will please the majority of users who miss the traditional Start menu. But even before that, the release of Windows 7 caused quite a stir among many users because it too left out a highly useful option, the Classic Start menu.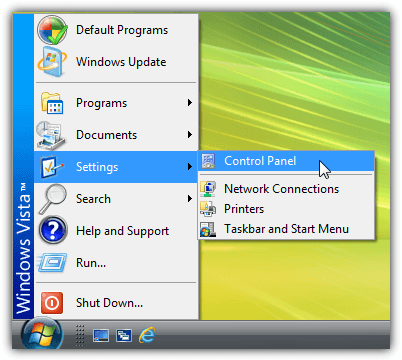 The Classic Start menu was around from Windows 95 up to and including Vista, and was a very simple no fuss menu to quickly access your programs and files. A lot of corporations and businesses use it on their machines because it's very easy for even inexperienced people to use. While some users like new Start menu options such as jump lists, instant search or even live tiles in Windows 10, others like the simplicity and no nonsense approach of the classic menu and would like to see it back, even though the classic style is longer available in Windows by default.
Here we show you three free tools that can bring back a classic style Start menu for operating systems that no longer include it, such as Windows 7, 8 and 10.
1.
Classic Windows Start Menu (CWSM)
If you are after a standard looking Classic Start menu then CWSM puts you at a slight disadvantage out of the box because it defaults to a rather colorful appearance. While this may not be a problem to some, others may find it distracting and would prefer the default Windows style, which you can change to in the settings. CWSM for Windows Vista and 7 is a portable program and there is no setup installer, the Windows 8 version is a setup installer only.
Right clicking on Start gives access to the configuration window which will allow editing of several visual settings, adding items to the main menu, starting the program with Windows, sorting items and where to show the classic appearance. Ticking the "Whole menu" box will turn on the truly classic style. There are separate versions for Windows Vista/7 and 8, the newest build includes support for Windows 10, make sure you download the correct 32-bit or 64-bit edition for your computer. Consumes around 5MB of memory.
Download Classic Windows Start Menu
---
2. Start Menu X
With Start Menu X you're not going to get a perfect clone of the classic Start menu found in versions of Windows previous to 7, but you will get a type of classic mode which could be close enough to what you're looking for. There are freeware and shareware Pro versions although free should suffice for most users unless you want to use extra options like tabs or more virtual groups. Make sure to select the free version during install.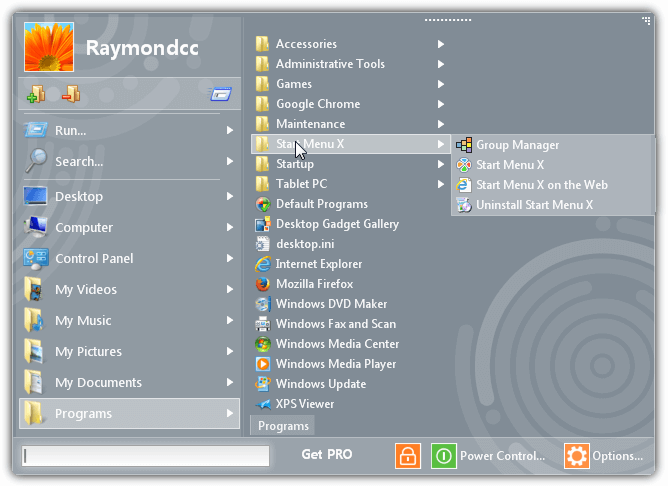 There are a few skins to slightly alter the overall look and you can also replace the standard Windows Start button with a few predefined ones like Windows 8.1 or Angry Birds. The Power Control button is quite useful because in addition to the normal Windows shutdown and restart options, there is also the ability to set up a schedule for each action so you can restart, shutdown, switch user, log off, hibernate, sleep in xx number of minutes or at a certain date/time. Start Menu X uses a slightly high 15-20MB of system memory and works on Windows XP up to 10.
---
3. Classic Shell
Since the release of Windows 8 and the hugely unpopular Start Screen, Classic Shell's popularity has exploded and it is now the most widely known free Start menu replacement program with over 25 million downloads. The added bonus is it can be used in home or commercial environments completely free so you can also use it on workstations. Classic Shell also has what is the closest and pretty much perfect classic style Start menu still found in Vista and below. Windows 2008, 2012, 7, 8, 8.1 and 10 are fully supported in both 32-bit and 64-bit variants.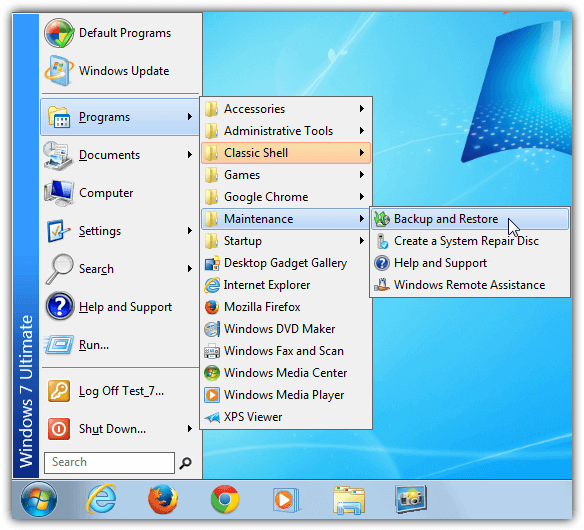 Classic Shell actually consists of a number of Windows enhancements and not just the Start menu, including tweaks to Windows Explorer and Internet Explorer. These can be disabled on install if they're not required. The first time Start is clicked on after install you will be asked which type of menu you want, simply choose Classic style. Optionally click the Skin tab in the same window and choose Classic skin from the dropdown menu to completely restore the old style look.
Classic Shell boasts a huge amount of configuration options including changing the Start button image to something else, the "Show all settings" tick box will allow access to every other option available. It's also good on memory usage too, only consuming around 3MB using the Classic menu.
Note: Although a number of other Start menu replacement tools claim to bring back the classic menu, most are relating to the standard Windows 7 style menu and not the old menu, which Microsoft themselves call the Classic Start menu. There's also a few shareware options around, most are made by the same developer, OrdinarySoft. Although we're not sure why anyone would want to pay for a classic Start menu when something like Classic Shell does a great job completely free of charge.