All Windows ISO File Download [Windows 7 & 10]
It doesn't really matter what version of Windows you have, the best way to get your system working at its full speed and as issue free as possible is with a clean install of the operating system. Simply using Windows over time will eventually degrade its performance. It's also a good idea to clean install Windows 10 after upgrading so you are not transferring problems from your old Windows install.
It's easy to get hold of a Windows 10 ISO image, burn it to DVD or write to USB and do a clean install. However, it's more difficult to source official install media for older operating systems like Windows 7. Of course, there are many unofficial sources but the files have often been cracked, tampered with or altered in some way. Using a trusted source for the download is the preferable option.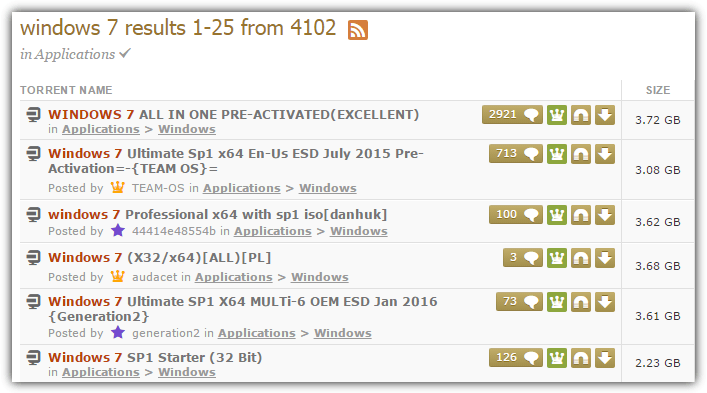 The best way to guarantee you are getting a clean and untouched Windows ISO image is by going directly to Microsoft themselves. It used to be easy to download Windows 7 ISO images until they were all removed from Digital River after sales of Windows 7 were discontinued in 2014. Microsoft prefers consumers to download a Windows 10 ISO from the Media Creation Tool instead of a direct download.
Here we show you several ways to download the Windows ISO you need so your operating system can be installed cleanly and safely.
Things to know about Windows ISO images and Reinstalling
Your Windows license only allows you to reinstall the edition of Windows that you have a license for. If you have Windows 7 Home Premium, you must install Home Premium again.
You can switch between 32-bit and 64-bit as long as the Windows edition is the same. For example, you can replace Windows 10 Home 32-bit with Windows 10 Home 64-bit.
You need a legal Windows license or the new install will be in trial mode. Windows 7 users will have a product key sticker. Windows 8.1 or 10 users will either have a separate key if Windows was purchased as a standalone product or the key will be embedded in the system BIOS. It will be read automatically on reinstall if your computer is from a manufacturer such as Dell or HP etc.
If you upgraded to Windows 10 for free the license is tied to the computer hardware or your Microsoft account. It will reactivate automatically on reinstall without entering a key (if you are reinstalling on the same machine you activated Windows on).
If you are using Windows 7 with a computer purchased from a manufacturer and cannot read the product key on the sticker, it's still possible to reinstall and activate without it. Read our article on backing up and restoring the Windows 7 license for help on what to do.
Download Windows 10 ISO With the Media Creation Tool
There are a couple of ways in which you can download a Windows 10 ISO. One is the Microsoft Media Creation Tool which downloads and builds the latest Windows ISO file, performs an in place upgrade or writes the installation files onto a USB flash drive.
1. Download the Windows 10 Media Creation Tool and run it. Accept the license agreement, select "Create installation media for another PC" and click Next.
2. The language, version and architecture type will be chosen that best matches the operating system you are running the tool on. To change these uncheck "Use the recommended options for this PC" and choose what you want from the drop down menus. Click Next when done.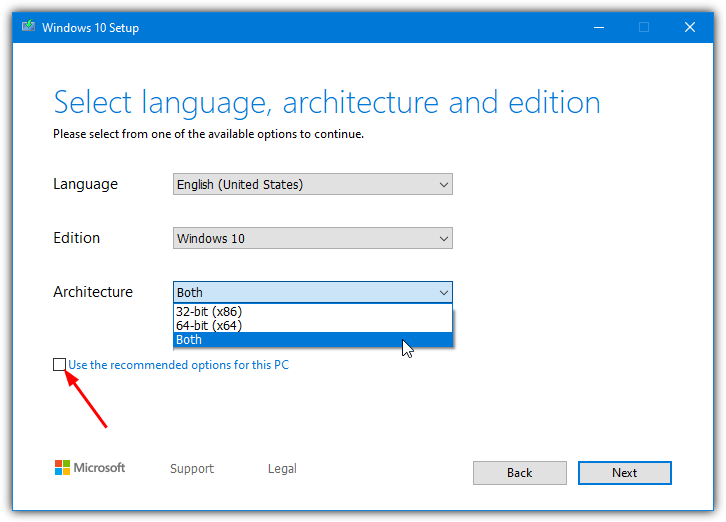 If you also choose Both in the Architecture menu you'll get an all in one ISO image with 32-bit and 64-bit versions of Windows 10 Home and Pro on the same media.
3. Select "ISO file" to download an ISO image file and click Next. You'll then be asked to supply a save location and filename. The files will then start to download.
Once complete you can open the DVD burner directly or click Finish and create the install media later. An all in one image with both 32-bit and 64-bit editions included will not fit on a single layer DVDR and you'll have to use either a USB flash drive or dual-layer DVDR. Once downloaded, you can burn the image to DVD, write it to USB or store the file for later use.
Download Windows 10 ISO Direct From The Microsoft Website
Although the Media Creation Tool works fine, it's also easy to download the latest ISO direct. Where you download an ISO is actually the same page that offers the Media Creation Tool and it detects whether you are using a Windows web browser. If you are, the Media Creation Tool page is shown, if not, the download ISO image page is shown.
This redirection is done by checking the browser's user agent string. Simply changing the user agent in your browser to a non Windows version will show the disc image page. It can be done from inside the browser and requires no external add ons. Here we'll show you how to do it for Chrome.
1. Open Chrome and visit the Windows 10 Media Creation Tool web page and it will offer the tool for download.
2. Press F12 to open the Developer Tools pane. Click the "Customize and control DevTools" button which is the three dots at the top right of the DevTools pane. Select "More Tools" > "Network conditions".

3. In the User agent section, uncheck "Select automatically", click the drop down menu and select a user agent that is not Windows. Pretty much any Android, iOS, Blackberry or Mac string will work, including Googlebot and ChromeOS.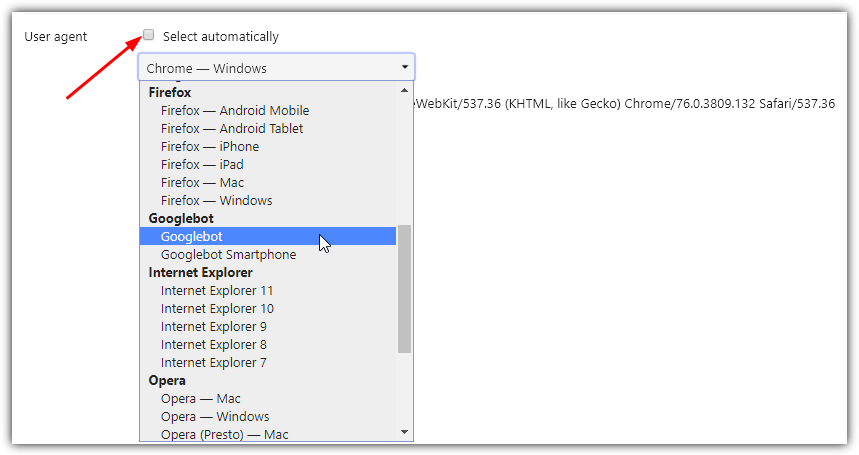 4. Keep the DevTools pane open and refresh the page (F5), it should now show the disc image page. Select the edition from the drop down, it will show the latest Windows 10 version and possibly the previous version as well. Click Confirm.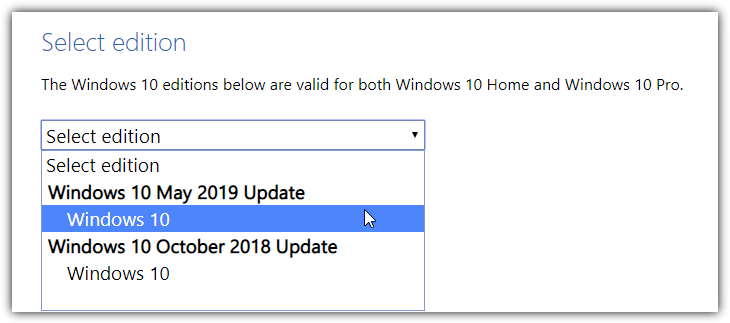 5. Choose the language and click Confirm. The 32-bit and 64-bit ISO images will then be offered for download. Press one of the buttons to start the download. Unlike the Media Creation Tool, the webpage does not offer a 32-bit/64-bit two in one image.
Once the download is complete, you can close the tab. The user agent settings are not permanent and are only applied to that tab. It's quite easy to do the same in Edge but for Firefox we'd recommend installing an extension. User-Agent Switcher for Firefox is simple and effective.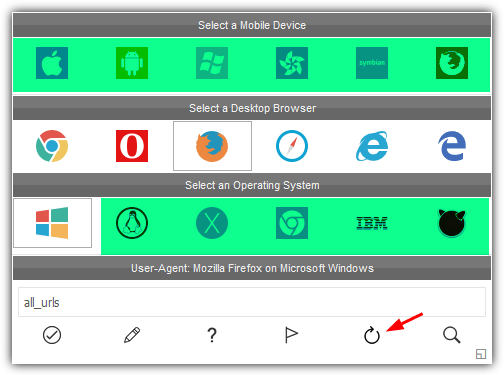 Just select a mobile device or an operating system other than Windows and press refresh. If for some reason you want to use an extension instead of the manual method shown above, User-Agent Switcher for Chrome will also get the job done.
Download Windows 8.1 From The Disc Image Page
Some users still have Windows 8.1 installed and might prefer to keep it instead of upgrading to Windows 10. After all, it's supported until 2023. There was a Media Creation Tool for Windows 8.1 but it doesn't work anymore, you now only need to visit the Microsoft site and download the ISO directly.
1. Visit the Download Windows 8.1 Disc Image page, select Windows 8.1 from the drop down and click Confirm.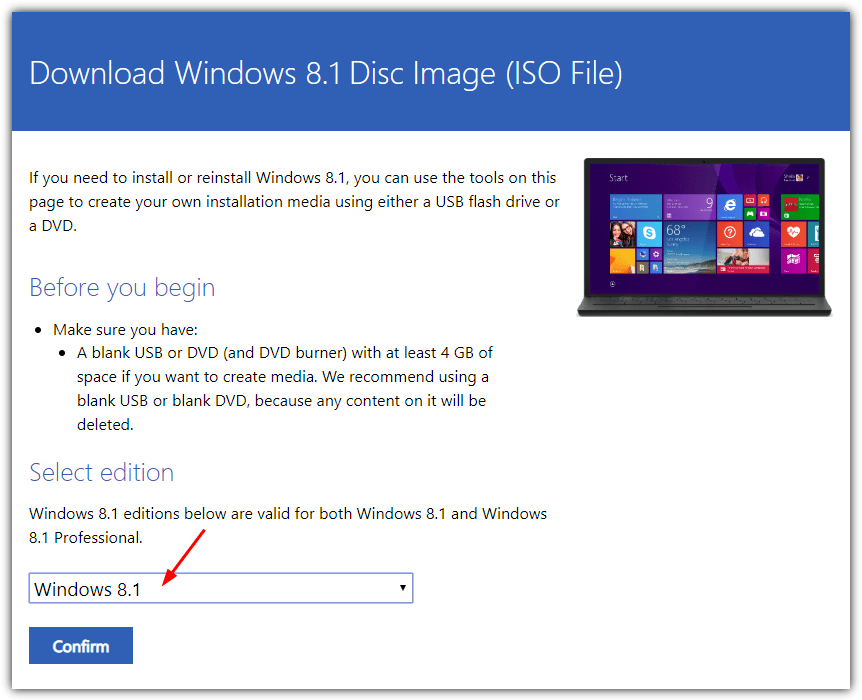 2. Select the language from the next drop down and click Confirm again. The download link will show for both 32-bit and 64-bit versions. Simply press the required button to start downloading.
The ISO images for windows 8.1 are from late 2014 and include the major autumn update. Their SHA1 checksums can be checked against the official ISO images to verify they are complete. See later in the article for help in doing that.
Download a Windows 7 ISO From The Disc Image Page
The last official Windows 7 ISO is from 2011 which includes Service Pack 1 and a minor install bug hotfix. There'll be tons of updates after installation so creating an integrated ISO is worth considering. The one official method left requires entering a Windows 7 product key before downloading the image file.
1. Visit the Windows 7 Disc Image page at Microsoft.
2. Enter your 25 character product key into the box and click Verify. If the key is accepted you will be able to download a Windows 7 ISO that corresponds to the license key you entered. Select the required language and a 32-bit or 64-bit version then download the file.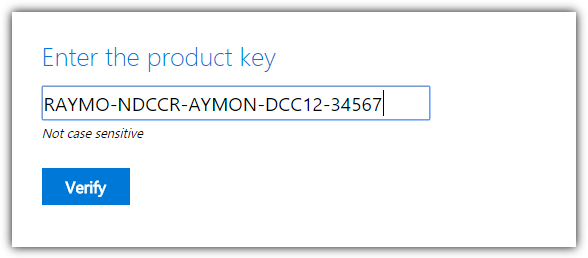 Important Note: This page has a massive problem because it only accepts retail license keys which you get when purchasing a full copy of Windows 7. If your computer is from a manufacturer such as Dell your key will be of the OEM type and ineligible. The same applies to volume licenses and system builder OEM licenses. Most Windows 7 users are blocked from downloading an ISO image from the only official source available. Well done Microsoft!
On page two we look at some third party methods to get the Windows ISOs from Microsoft, how to get Windows 7 ISOs using virtually the only useful method left and how to verify your downloaded images.