Find Music by Sound: 7 Best Song Recognizers in 2023
There are over a hundred million songs in the world and the number is increasing each day. With that number, the chances of listening to a song that you really like and not knowing the title or the artist are pretty high.
The old-school trick to identifying an unknown song is to try to catch one or two sentences of the lyrics and look for it in a search engine such as Google. This method works most of the time but definitely not for some instrumental genres such as classical, dance, electronic, and jazz.
There are apps for smartphones such as SoundHound, TrackID, MusicID, and Bing Audio that make it so much easier to recognize unknown songs. You simply run the app and touch a button to start recording a short clip to perform the music recognition.
Best tools to find songs by sound
It's also possible to perform music recognition through free software or online services on your desktop. Let's review the products to see how they work in real situations.
1. Shazam – Best tool for finding songs by sound overall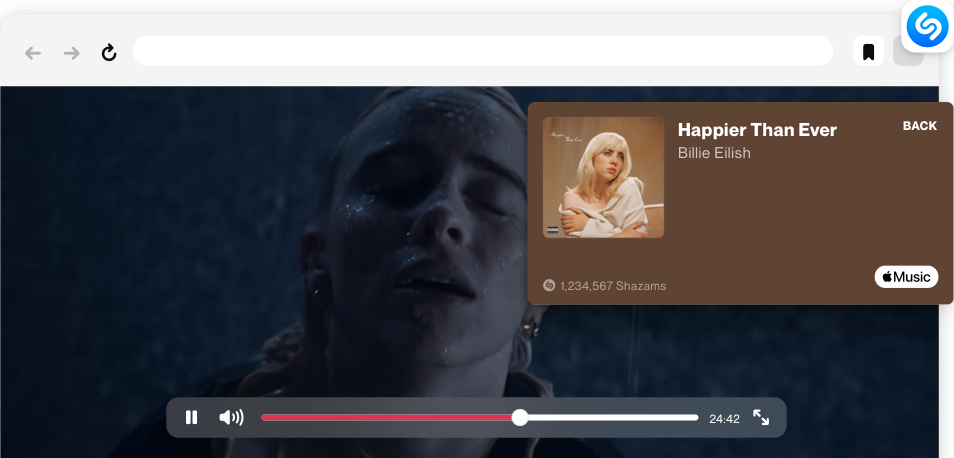 Operating System: iOS, Android, WatchOS, MacOS, Google Chrome, and Wear OS
Pricing: Freemium
Developer: London-based Shazam Entertainment
Shazam is an online application that can identify movies, music, TV shows, and Ads based on short samples. The application is available on Android, Mac, iOS, WatchOS, wear OS, and Google Chrome app store.
The software identifies songs through an audio fingerprint created based on a time-frequency graph called a spectrogram. It has a large catalog of spectrograms in a database
You can hum, sing, or play a short audio snippet of the song, and the app will try to identify it from the database of millions of songs. When it finds a match, it'll show you information regarding the song title, artist, and album.
Pros
The software identifies songs through sound
Has a large database of songs from other places
It recognizes songs within a few seconds
It's easy to use
Cons
Sometimes it doesn't recognize songs
2. SoundHound – Best for speech recognition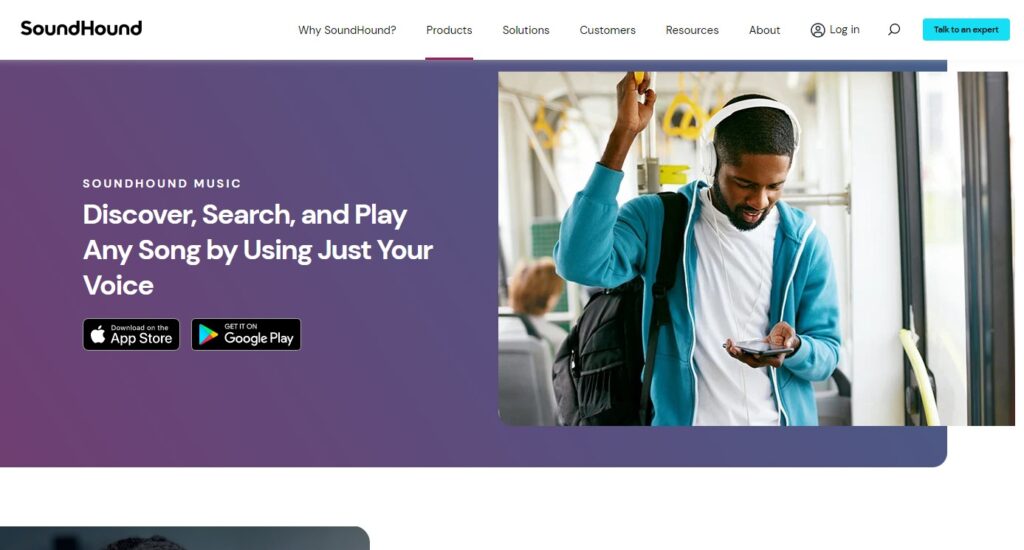 Operating System: iOS, and Android
Pricing: Freemium
Developer: SoundHound AI Inc
SoundHound is an audio and speech recognition app that develops natural language understanding, sound recognition, and search tech. It understands most speech patterns and responds accordingly to meet customer demands.
You can use the app to search for lyrics, artists, or albums on your phone. If you can remember a few words, the app will list down the most probable options. If you only remember the tune or voice, hum or sing to the app and it'll find the song for you.
After identifying the song, the app allows you to add the lyrics to your Apple Music or Spotify playlist. You can also utilize their YouTube player and stream the music at any time. You can use the app for free if you're okay with Ads.
Pros
Discover music playing around you
Find music lyrics and integrate them into your Apple Music or Spotify
Search a song by singing the chorus
Discover songs by popular artists and trending hits
Cons
It requires payment to access most features
3. MusiXmatch – Great for searching for songs in a large database of items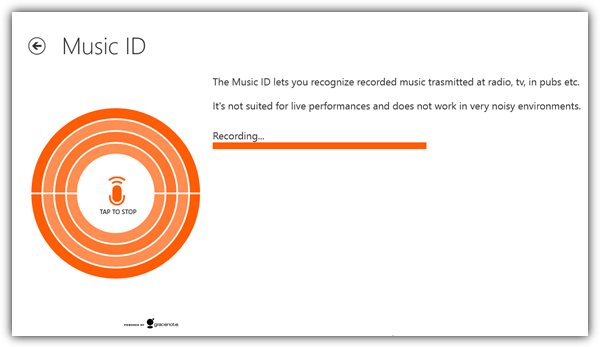 Operating System: iOS and Android
Pricing: Freemium
Developer: Musixmatch
The music recognition feature called "Music ID" found in MusiXmatch is powered by Gracenote, Gracenote has the largest database of music and video metadata.
This would mean that MusiXmatch has the ability to recognize a lot of songs. The desktop version of MusiXmatch is also quite similar to Shazam in the sense that it is only available for Windows 8.1 via the Windows Store.
MusiXmatch primarily aims to find and match lyrics to your music tracks found on your computer. You can find the Music ID function by right-clicking anywhere on the app and selecting Music ID from the top menu.
Then click on the microphone icon that says "TAP TO START" to start recording the music for recognition.
Pros
Musicians can distribute their music and earn royalties
Access a full list of podcasts and music online
Listen and contribute to your favorite music
Find music by singing or playing it on your microphone
Cons
Requires additional fees to access most features
4. Google Assistant | Siri – Free tools for finding music by sound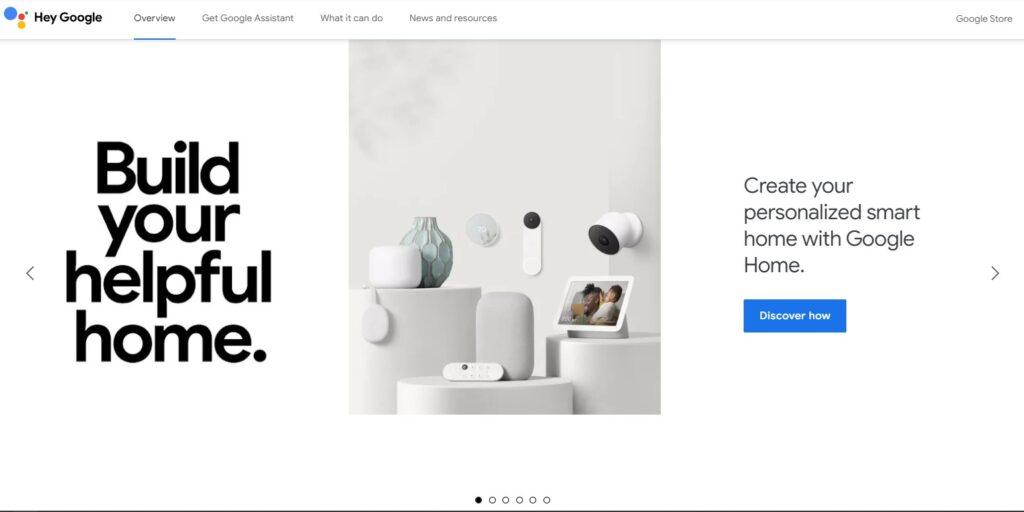 Operating System: iOS and Android
Pricing: Free
Developer: Google | Apple
Google Assistant is a virtual assistant software by Google designed to help you engage with Google. It can automate most home items, helping you find and control items faster and with ease.
Siri is an alternative virtual assistant software by Apple. It works similarly to Google Assistant and performs the most common tasks such as making calls, sending texts, and suggesting directions.
You can activate both Siri and Google Assistant to find popular songs for you by humming or singing to them. You can also record a sound and play it for them to scan.
Siri also integrates well with Shazam to find songs that Siri might not be familiar with. It'll show you the song via the app, and you can play or view it on your Shazam app.
Pros
Recorngizes most songs on the internet
Integrates with most apps like Spotify and Shazam
They come freely integrated into Android or iOS phones
You can buy hardware to speak to in your homes
Cons
They have limited features compared to premium options
Download Google Assistant | Download Siri
5. Music Identifier – Best iOS tool for finding music by sound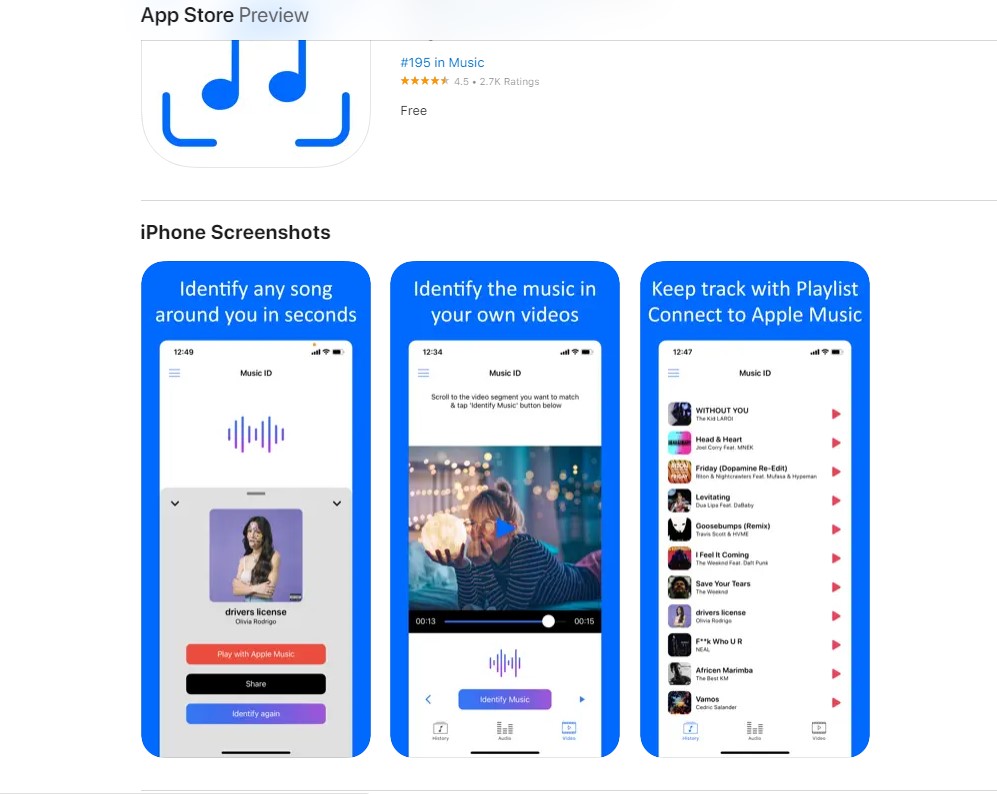 Operating System: iOS
Pricing: Freemium
Developer: Rounding Squares BV
Music Identifier is an iOS app designed to help you recognize songs on your phone, and get information about the album, artist, cover, and other information you may require.
Although it doesn't work offline, it has interesting features you need if you often listen to music via your phone. The app allows you to import videos from your gallery and identify the song name.
You don't need to note down all the songs you searched for as it'll keep a record of all the songs you searched so you can find them faster another time. The app starts identifying immediately after you open it, making it handy if you're in public.
Pros
Recognize music from videos on your phone
Autorecognition feature to identify music immediately
Identify music from a video segment
Keep track of the online search list
Cons
The app only works for iPhones
6. AudioTag – Search for songs in a database of over 2 million tracks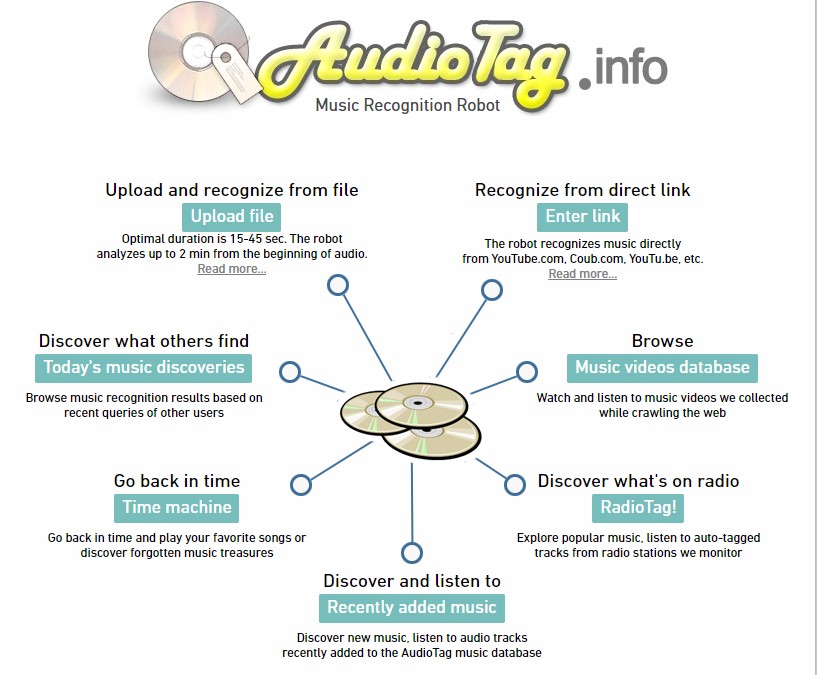 Operating System: Web-based
Pricing: Free
Developer: audiotag.info
Although AudioTag's database only has nearly 2 million tracks which is nowhere comparable with Gracenote's database that is used by musiXmatch,
AudioTag has successfully helped to recognize 1.5 million queries so far. It also offers a slightly different method of recognizing music which is either through uploading a full or short fragment of audio or specifying the URL to the audio file in WAV, MP3, OGG, FLAC, FLV, AMR, MP4, and many more.
AudioTag offers a great alternative to music recognition for people who do not have permission to install third-party apps like Shazam and musiXmatch, and also if they do not have a microphone.
Pros
Upload a file to recognize audio
Find old songs lost back in time
Recognize music from a URL link
Discover what other users searched for
Cons
7. WatZatSong – Best for recognizing low-quality sound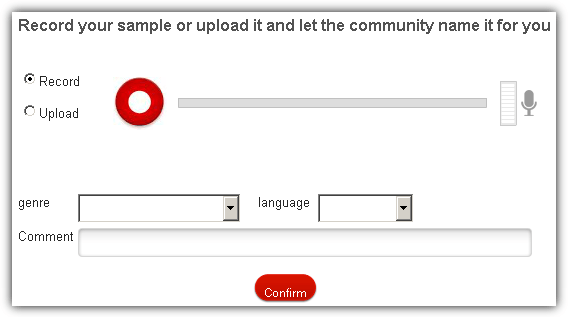 Operating System: iOS, Android, WatchOS, MacOS, Google Chrome, and Wear OS
Pricing: Freemium
Developer: London-based Shazam Entertainment
If none of the apps or online services above managed to help you recognize an unknown song probably due to the low quality of the recorded music, your last option would be to record or upload the sample music and let the community of WatZatSong help you identify it.
Before you can post a sample, you must first sign up for a free account that does not require verification through email. After signing up and logging in, click on the POST A SAMPLE button located at the top of the website.
You'll be given a choice of whether to record the sample using your microphone or upload the music file. Select the genre that you think the music belongs to and also the language. Enter any comments you have about the music and click the Confirm button.
Pros
Find a catalog of old and forgotten songs
Record a sample and post it to identify it
Post the song in a community to help you identify it
You don't need to install any software
Cons
The website may look clunky
Conclusion: Finding music by sound
Found an interesting song on TikTok, YouTube, or Instagram videos? You can use the above-mentioned tools to find the song you love. Try all tools to find out, which one is most suitable for you.
What do you think about the above-mentioned tools? Do you have favorite suggestions you'd like us to include? Share your thoughts in the comment section below.