PSD Reader Tools: 7 Best in 2023 [Out of 15 Tested]
5. XnView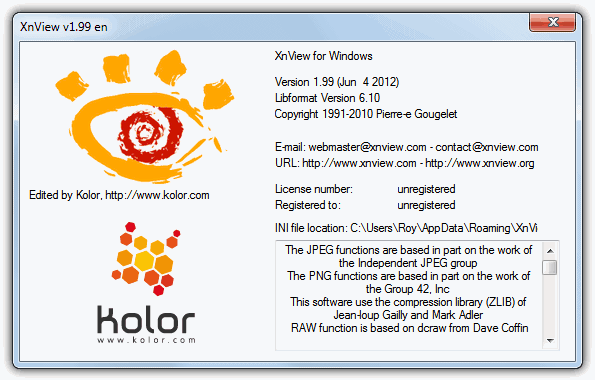 Apart from XnView being a very good image viewer with support for over 400 file formats, it's the PSD file support which makes it worth a mention. In addition to being able to load and view the files, it can also view and split the PSD layers allowing you to view and save them individually. Although XnView can save images as a PSD file, it appears to be only as a single layer image, but still a big plus if you need the function.
XnView has a number of options most other good quality viewers / editors have such as reasonable editing and retouching functions, a number of effects and filters, screen capture and batch operations.
---
6. PhotoFiltre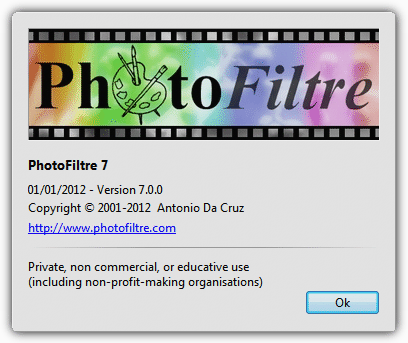 Although I'm not a fan of this quite as much as Paint.NET, PhotoFiltre is still a pretty good image creator and editor that can do just about everything the average user would need. This program also has a number of retouching functions and several standard and artistic filters. There is also the ability to use plugins in addition to an image browser and a TWAIN compatible image acquisition function.
PhotoFiltre is able to open PSD files by default although it appears to open as a flat image and doesn't seem to keep many of the PSD format's extras. To open a PSD file in the file dialog, you have to change the drop down from "Common images" to "Photoshop (*.pdd,*.psd)"
You can find out more about and Download PhotoFiltre from the website.
---
7. IrfanView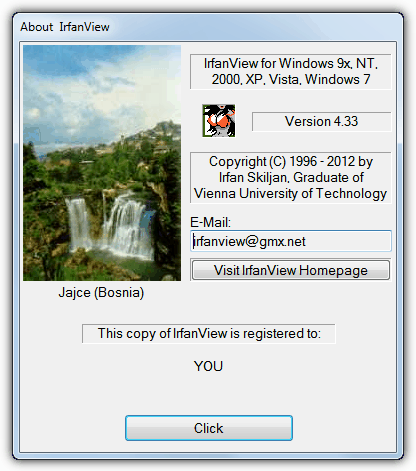 IrfanView is a very fast and compact freeware image viewer and converter for Windows systems from 9x right up to Windows 7. The program has been around forever and looks a little bit dated these days, but that's where it gets its speed and low system requirements from, because there's absolutely no bloat.
While it supports a large number of image formats by default, you can also download a plugins pack which adds another huge load of extra formats and other multimedia functions. There are built in options to play slideshows, batch convert images, basic editing functions, and more importantly for this article, IrfanView has support for Adobe Photoshop Filters.
If you only want to view a PSD file, IrfanView is definitely a program to have a look at and because it's small, works well on just about all systems.