Google Books Downloader [Download Online Books to PDF]
If you didn't know, you can browse tons of books online at Google Books. According to Wikipedia, the number of scanned books was over 15 million as of 2010. You are able to read some of the ebooks online for free at Google Books if the book is out of copyright or the publisher has given Google permission. To know which books are available to read online, just look for "Full View" instead of "Snippet View" or "No Preview Available". You may also noticed that some of the ebooks can be downloaded in PDF or EPUB format from the settings drop down menu if it is in the public domain.
Some of the ebooks especially Magazines cannot be downloaded. You are able to view every pages without restriction but there are no Download EPUB or Download PDF option at the settings drop down menu. If you really need to read it offline or show it someone without an internet connection, probably your best bet would be taking screenshot of all the pages which is very time consuming and tedious. Alternatively, you can automate the process by using a free software called Google Books Downloader.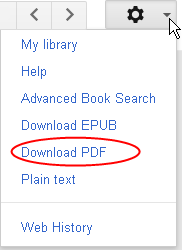 At the first step of installation, make sure you select Custom installation and then uncheck Install Arccosine as it doesn't have anything to do with Google Books Downloader. If you've accidentally installed Arccosine, not to worry because it only changes the default Internet Explorer start page. All you need to do is go to Internet Options and reset the default home page.
All you need to do is enter the Google Book URL, select the output format either in PDF or image (JPEG or PNG) format, select the resolution that would fit nicely on your screen and set the output folder which by default is your desktop. Then click the Start button and wait for a couple of minutes. If you've selected PDF as output image, it will save the book as PDF format at the output folder and as for image format, it will be saved into a new folder.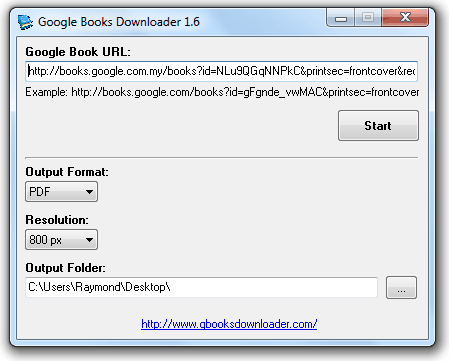 Do note that Google Books Downloader can only download ebooks that you can view. It cannot bypass and download the full ebook that are not available for preview or snippet preview. Google Books Downloader is free and works on Windows and Mac.