Full Backup and Restore Nokia Contacts, Calendar, Text Messages and Settings
I bought a Nokia N82 mobile phone on December 2007 for my wife as a Christmas present. It was newly released at that time and comes with a 5 megapixel camera. As usual, when we buy something that is so new in the market, it tends to be buggy. Just like when a new version of Windows is newly released, there are lots of problems and the end users will have to wait for hotfixes and service packs to make the system more stable. Many years back when I want to update the firmware of the Nokia phone, I'll have to bring it to a Nokia service center and get them to do it. Now, Nokia allows us, the end-users to update the device firmware via Software Updater from our computer.
The benefits of updating the Nokia device firmware include getting new features, applications, and performance improvements to your device. Before updating the device's firmware, it is advisable to make a full backup of the phone first in case something goes wrong with the update and you can still restore back your contact, calendar, text messages and settings.
You can backup Nokia with Nokia PC Suite. Currently the latest version of PC Suite is v7.1
1. Download the latest Nokia PC Suite, install and follow the instructions on screen for how to connect your Nokia phone to your computer.
2. Launch Nokia PC Suite and click on the top left icon that looks like a safebox.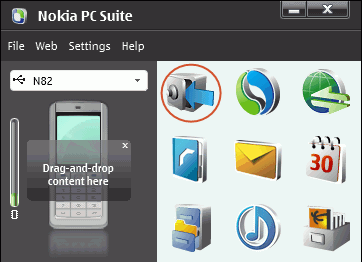 3. Click the icon that says "Back up the desired phone contents to a backup file which is saved on the PC".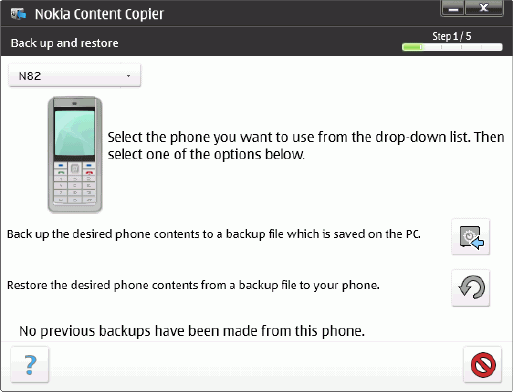 4. Now you can select what you would like to backup from the Nokia phone. There is user files from the phone memory and memory card, contacts, calendar, notes, text messages, bookmarks and settings. You can check all to perform a full backup of your Nokia phone.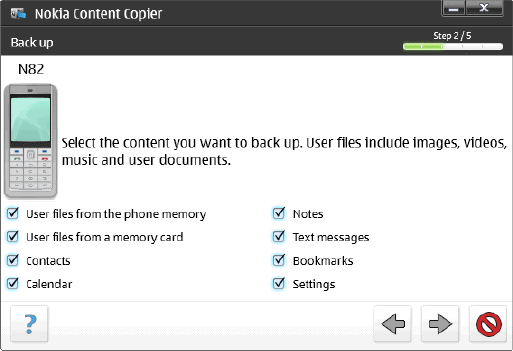 5. You will now get to choose where to save the Nokia backup file. The file name by default will have the current date and phone name with .nbu extension.
6. Click the next button and the backup will start. When the backup has completed, you will get a window telling you that.
You can now update your device's firmware or even reset your Nokia back to its default factory settings. The steps to restore back all your contacts, text messages and etc from backup is nearly the same as back up. Launch Nokia PC Suite, click on the backup icon and select "Restore the desired phone contents from a backup file to your phone". Backing up mobile phone book or contacts is actually very important even if you're not going to update the firmware. We never know when we will misplace our phone or even get stolen and cause us to loose all our important contacts. Happened to me once on my PDA and I had a tough time getting all my contacts back.