Antivirus Uninstaller Tools: 26 Best We Tested in 2023
Knowledgeable computer users will tell you it's not the best idea to have more than one Antivirus or Internet security package running at the same time on your PC. They usually don't like each other and can cause system instability, degrade performance and maybe even cause viruses not to be identified correctly. There are a few reported applications that work together with their real time protection running, but for the most part, it's a bad idea. For this reason, it's very important that any previously installed antivirus software is uninstalled from your system before proceeding with the installation of the next antivirus that you would like to install.
The possible exception is having one piece of software to do the main job of actively watching for the threats, and another software to act as an on demand second line of defense scanner to manually scan once in a while. Security software not removing itself completely before installing something else, either because or a poorly programmed uninstaller or a crash/hang during the uninstall process is a major cause of problems encountered when installing a new package.
It's worth pointing out that programs like
Revo Uninstaller
,
IOBit Uninstaller
and
Advanced Uninstaller Pro
which do a good job of removing remnants left behind from a lot of of software, may be able to remove enough to stop any errors or crashes, but it's no guarantee. If you have used a program like this to uninstall an Antivirus or Firewall and still have problems, then try one of the dedicated removal tools below.
1. AppRemover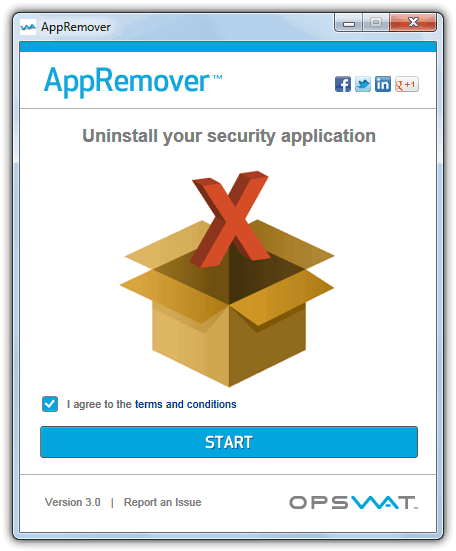 AppRemover deserves a mention because it claims to remove several security applications from one single portable executable. Although it by no means supports the removal of all products listed here, there is still a lot that AppRemover can possibly remove. Visit the Supported Applications page for the full list.
While AppRemover does seem to generally do a good job, this is perhaps a tool to be used if you still have issues after trying an official removal tool because there could possibly be leftovers of other security software still causing a problem. The general consensus seems to be AppRemover is a useful tool to have, but results seems to be rather mixed after using it.
---
2. AVAST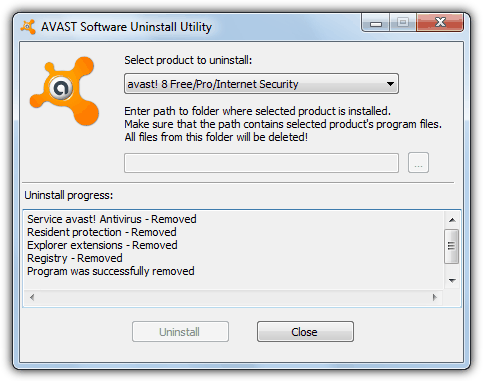 Supports all Avast products including v4 – v8 (free and paid) of Antivirus and Internet Security, BART CD Manager, Managed Client and Home Server.
Download AVAST Software Uninstall Utility
Special Note: Needs to be started from Safe Mode, the program will offer to reboot you into Safe Mode on launch. If you did not install the Avast product to the default install location, you need to point to it in the box.
---
3. AVG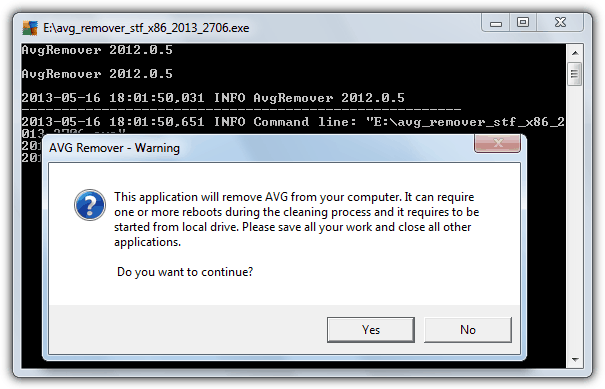 Supports all AVG products. The Remover Tool is usually the top two links on the page. Make sure to download the correct 32-bit or 64-bit version. Currently there are separate removers AVG 2012 and 2013 products.
---
4. Avira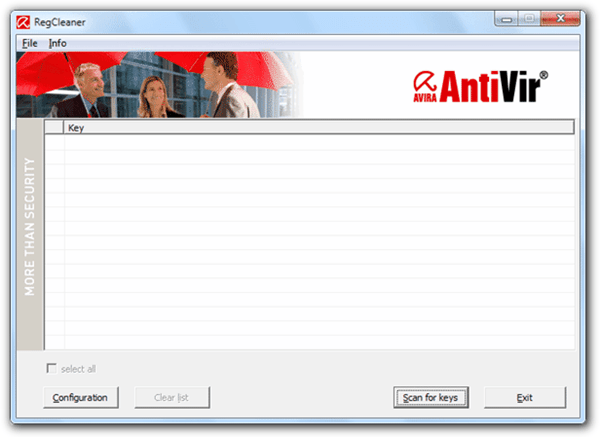 Avira's removal tool is more of a registry cleaner to clean any left over keys the software has created. It scans HKEY_CURRENT_USER and HKEY_LOCAL_MACHINE by default. If you need to expand the search, click the Configuration button and select the other keys.
Download Avira RegistryCleaner
---
5. Bitdefender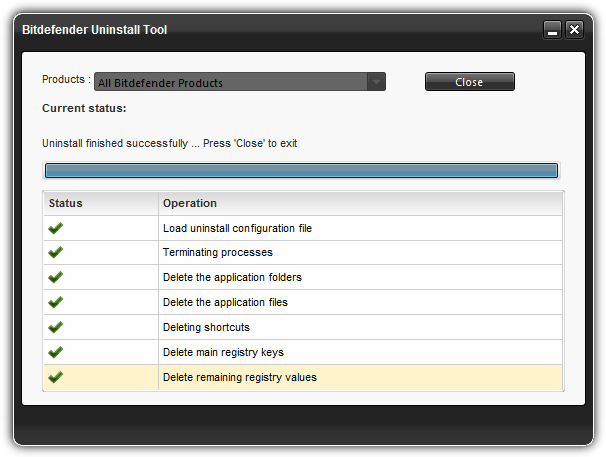 The Bitdefender Uninstall Tool has different versions for just about all ranges of the software. There is support for all (Free) Antivirus, Internet Security and Total Security products between 2008 and 2013, as well as the business software and trials. Just make sure you download the correct tool for your antivirus package.
Download Bitdefender Uninstall Tool
---
6. BullGuard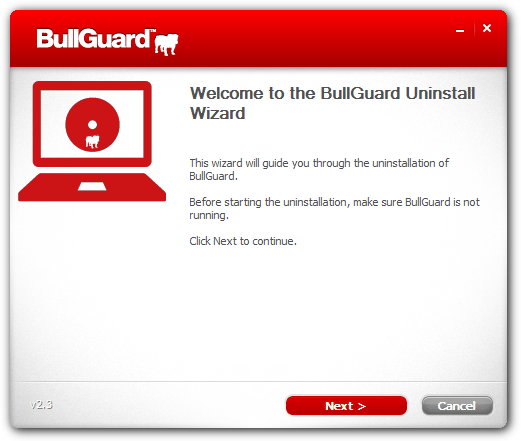 Download BullGuard Uninstall Wizard
---
7. Comodo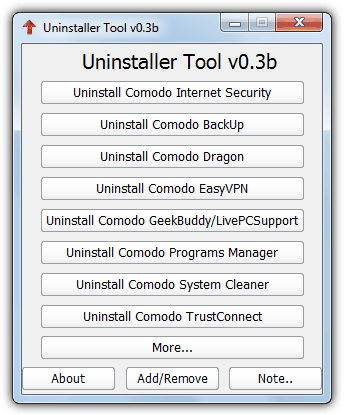 Download Comodo Uninstaller Tool
Note: The Comodo Uninstaller Tool can be used to remove a number of products made by Comodo but is not an official product. It is developed by the community in their forums, and is recommended to read the thread to see if your product is supported for removal. Therefore, use this program at your own risk.
---
8. Dr.Web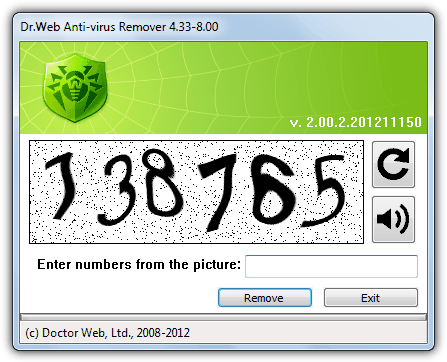 Download Dr.Web Antivirus Remover
Note: As you can see, there's a captcha to fill in, just enter the numbers and click Remove to uninstall the antivirus software.
---
9. ESET (NOD32)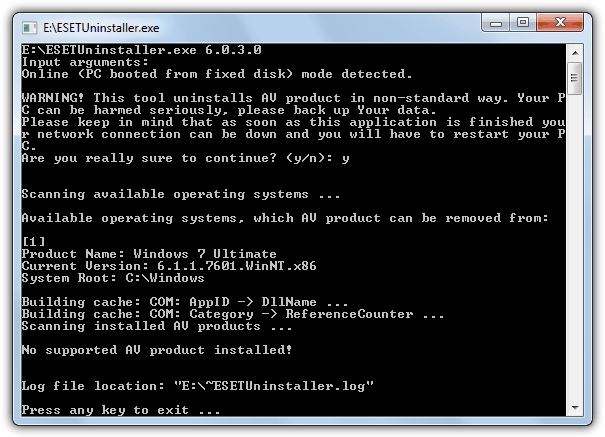 Supports removal of NOD32 Antivirus, ESET Smart Security and Endpoint products.
Note: The utility needs to be started from Safe Mode. When it finds an Eset installation, you need to press the specified number key (usually no. 1).
---
10. F-PROT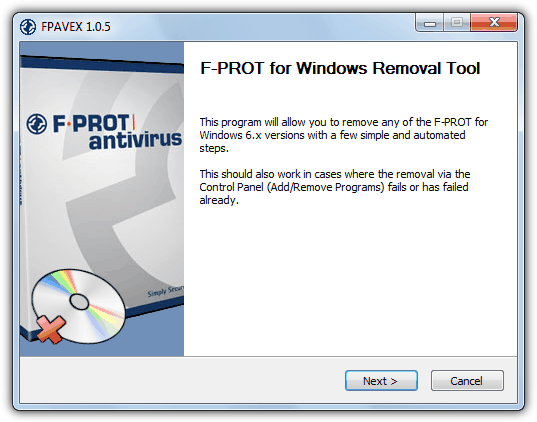 Download F-PROT for Windows Removal Tool (FPAVEX)
---
11. F-Secure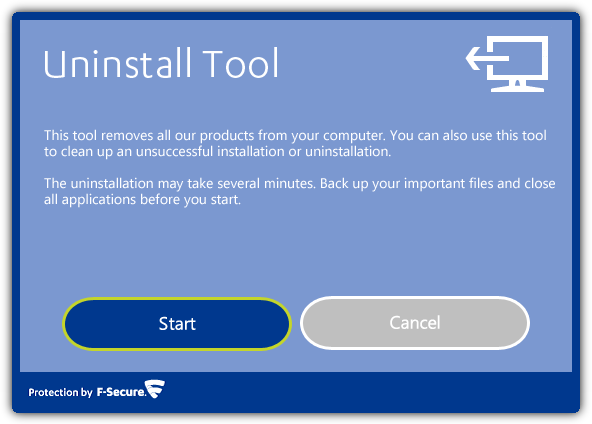 Supports F-Secure Service Platform versions 5 – 8, F-Secure Anti-Virus and F-Secure Internet Security 2005 – 2013, and Protection Services versions 3 – 9. More information can be found in the included Readme file.
Download F-Secure Uninstall Tool
---
12. G-Data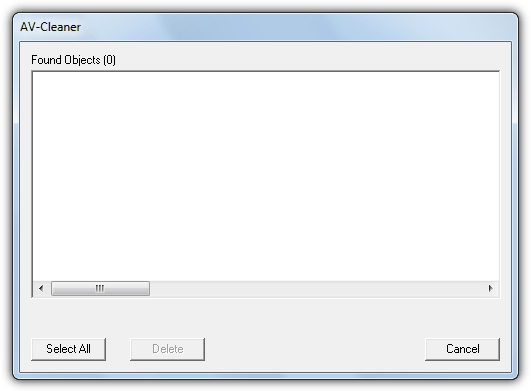 Supports all current G-Data products.
---
13. IObit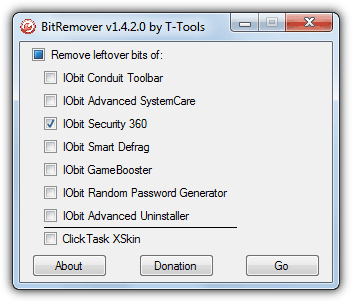 Note: The BitRemover utility is a third party removal tool that can cleanup after several IObit products, including Security 360. The tool is not connected to IObit themselves, so use this at your own risk.
14. K7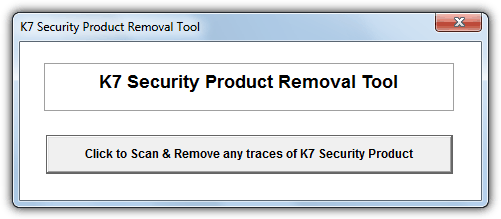 Supports the removal of K7 Ultimate, Total and Virus Security packages (Plus and Premium).
Download K7 Security Product Removal Tool
---
15. Kaspersky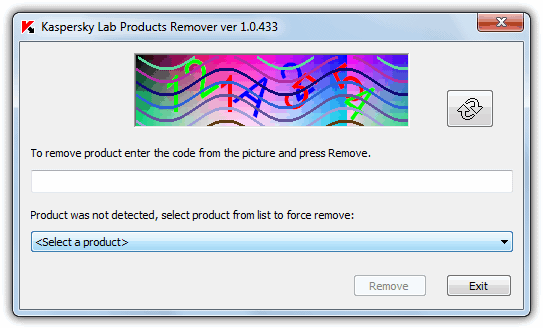 Supports Small Office Security 2, and all versions of Kaspersky PURE, Anti-Virus, Internet Security, Password Manager, Security Scan, Endpoint Security, Nifty Security24 and AVP Tool driver.
Download Kaspersky Lab Products Remover
Note: Enter the CAPTCHA code and if you have more than one product installed, select which to remove in the drop down. If you still have issues with a Kaspersky product, try using the remover tool in Safe Mode. Anti-Virus/Internet Security 6.0/7.0 cannot be removed using a 64-bit operating system.
---
16. Malwarebytes Anti-Malware

Download Malwarebytes Anti-Malware Cleanup Utility
---
17. McAfee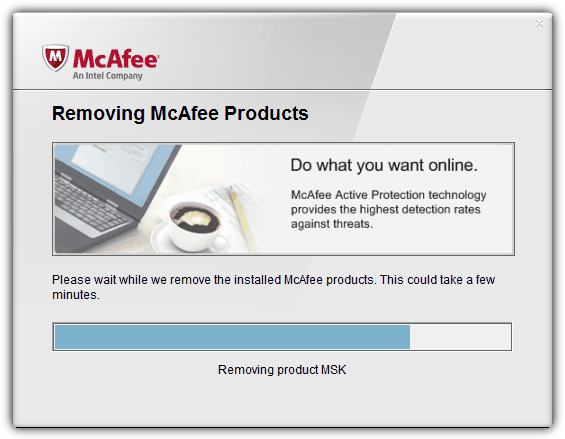 Supports all McAfee home consumer products between 2005 and 2013.
Download McAfee Consumer Products Removal tool
Note: The CAPTCHA appears to be case sensitive.
---
18. Microsoft (Security Essentials)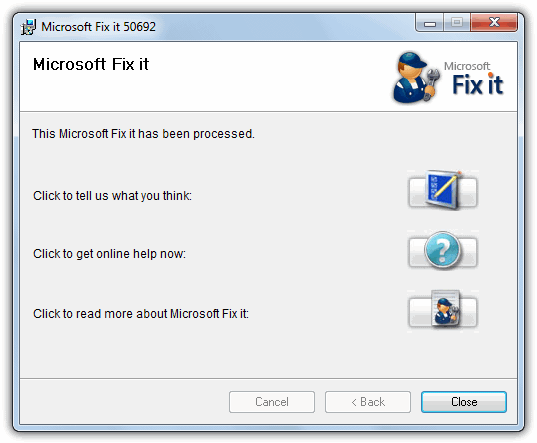 Download Fixit to Remove Microsoft Security Essentials v1 | v2
This is actually now part of the Microsoft Fix it suite and the uninstaller for version 2 should also work on version 4 of Security Essentials as well.
---
19. Norman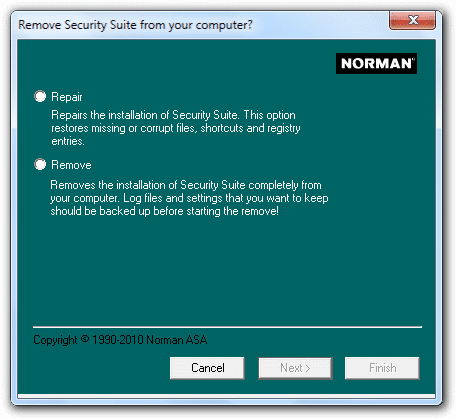 Supports Norman Virus Control and Security Suite.
---
20. Norton (Symantec)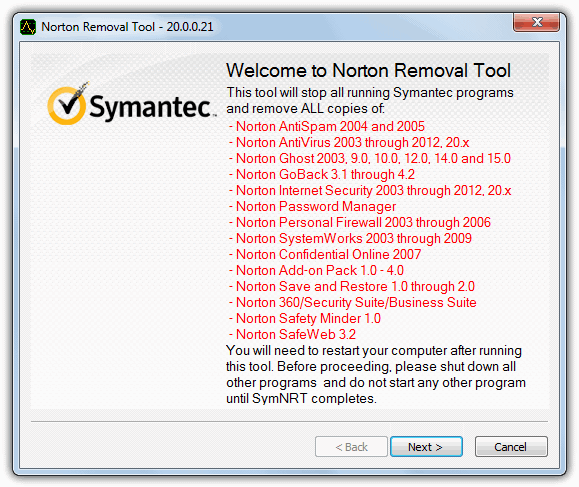 Note: Another uninstaller that requires a CAPTCHA, supports all products listed in the uninstaller's main window.
---
21. Panda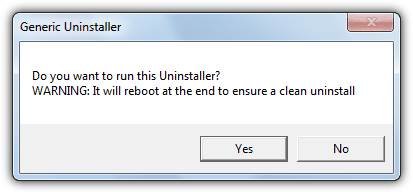 Supports Panda Internet Security / Antivirus 2008 – 2012
Download Panda Generic Uninstaller
Download Uninstaller For Cloud Antivirus Only
---
22. SUPERAntiSpyware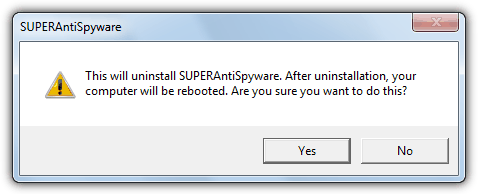 Download SUPERAntiSpyware Uninstaller Assistant 32-bit | 64-bit
---
23. Trend Micro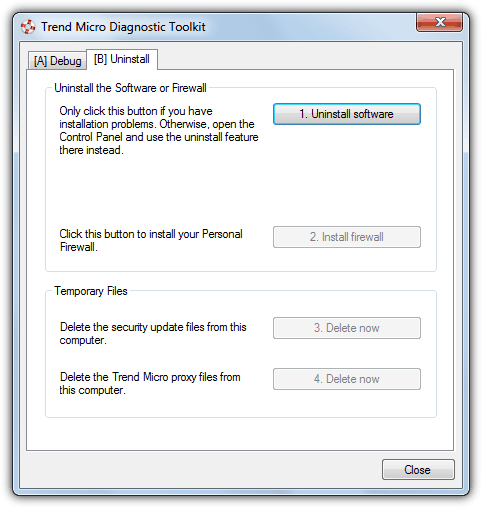 After downloading the tool, extract it and run the TISTOOL executable. Click the "[B] Uninstall" tab, and then click the "1. Uninstall software" button. This procedure is for the Antivirus/Internet Security products up to 2010.
Download Trend Micro Diagnostic Toolkit 32-bit | 64-bit
For the 2011 and newer Titanium products use the information below:
Note: You will be prompted for a password when you extract these uninstallers, use "novirus". Run the Support Tool executable and use the same procedure as above.
Download Trend Micro Diagnostic Toolkit 32-bit | 64-bit
---
24. Webroot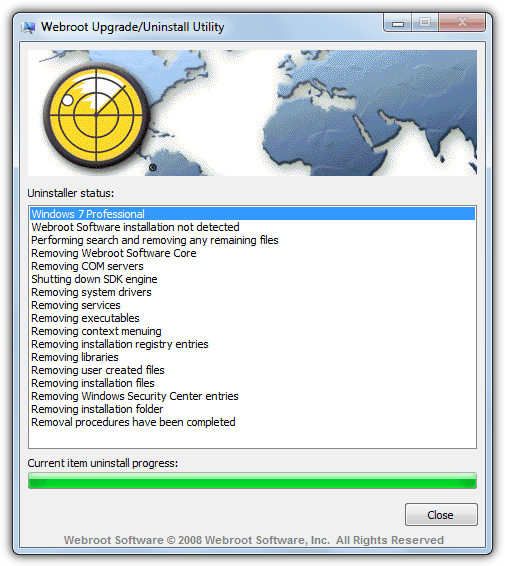 Download Webroot Uninstall Utility
---
25. ZoneAlarm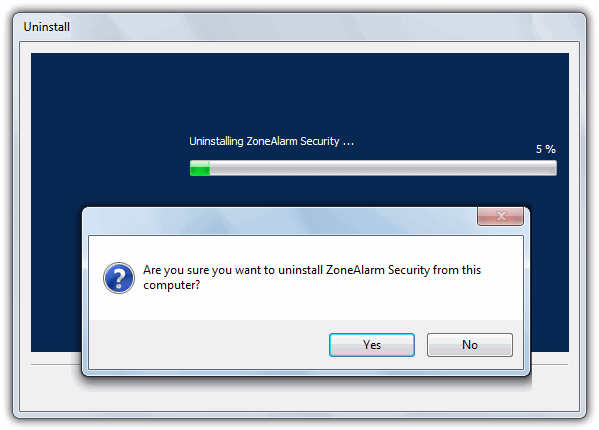 Download ZoneAlarm Removal Tool
---
26. AV Uninstall Tools Pack 2013
Last but not least, is the AV Uninstall Tools pack which includes tools for removing more than 40 Antivirus, Anti spyware and Firewall packages. If you want to keep as many removal tools as you can, just in case, this one is definitely worth a look. Because of the sheer amount of removal tools inside, the download is around 90MB and the downloaded zip file unpacks to over 120MB.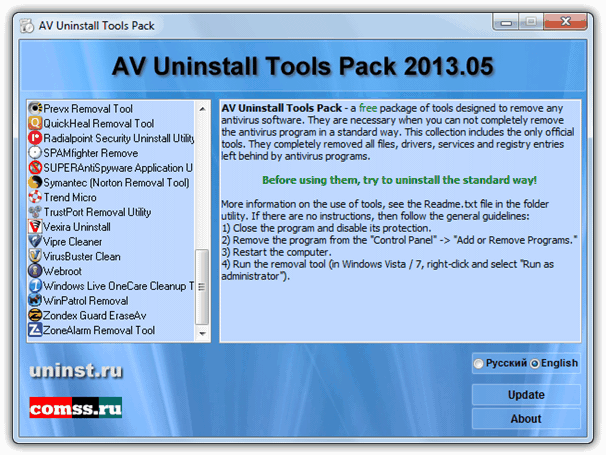 The website for this pack is in Russian, but the program is available in English.