Antivirus Uninstaller Tools: 26 Best We Tested in 2023
14. K7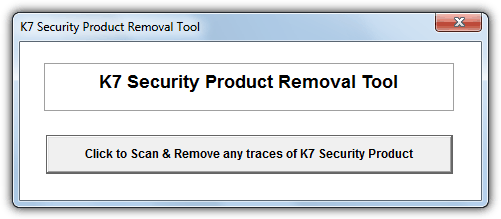 Supports the removal of K7 Ultimate, Total and Virus Security packages (Plus and Premium).
Download K7 Security Product Removal Tool
---
15. Kaspersky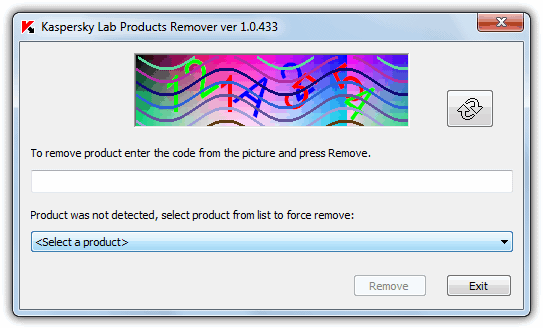 Supports Small Office Security 2, and all versions of Kaspersky PURE, Anti-Virus, Internet Security, Password Manager, Security Scan, Endpoint Security, Nifty Security24 and AVP Tool driver.
Download Kaspersky Lab Products Remover
Note: Enter the CAPTCHA code and if you have more than one product installed, select which to remove in the drop down. If you still have issues with a Kaspersky product, try using the remover tool in Safe Mode. Anti-Virus/Internet Security 6.0/7.0 cannot be removed using a 64-bit operating system.
---
16. Malwarebytes Anti-Malware

Download Malwarebytes Anti-Malware Cleanup Utility
---
17. McAfee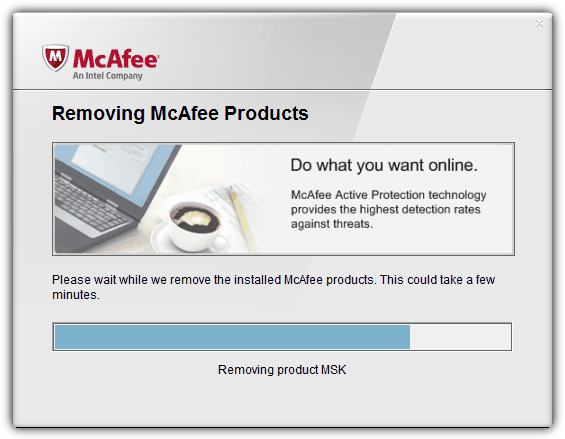 Supports all McAfee home consumer products between 2005 and 2013.
Download McAfee Consumer Products Removal tool
Note: The CAPTCHA appears to be case sensitive.
---
18. Microsoft (Security Essentials)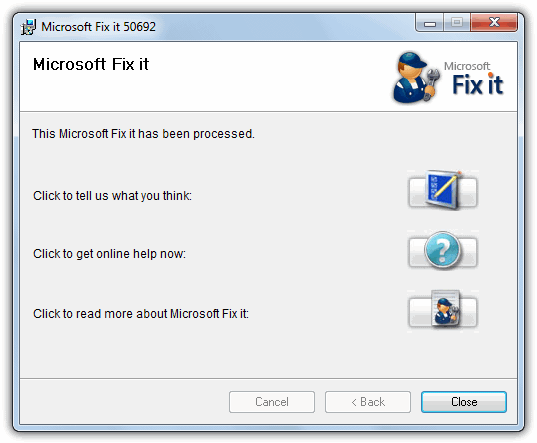 Download Fixit to Remove Microsoft Security Essentials v1 | v2
This is actually now part of the Microsoft Fix it suite and the uninstaller for version 2 should also work on version 4 of Security Essentials as well.
---
19. Norman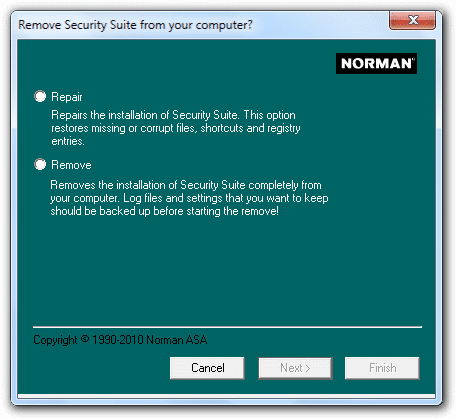 Supports Norman Virus Control and Security Suite.
---
20. Norton (Symantec)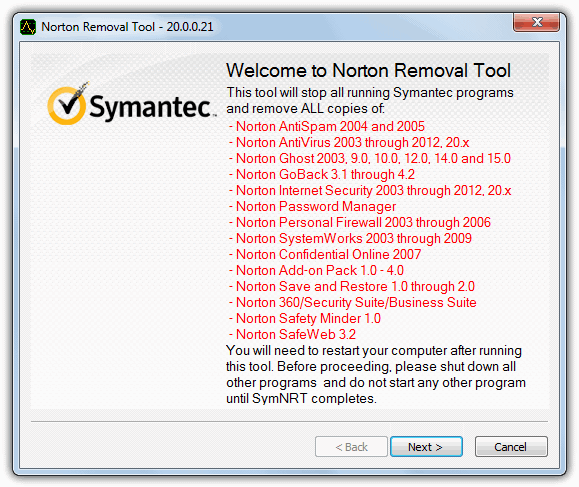 Note: Another uninstaller that requires a CAPTCHA, supports all products listed in the uninstaller's main window.
---
21. Panda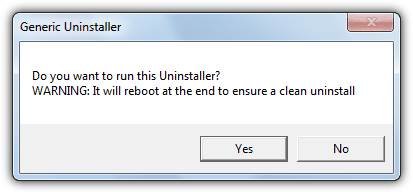 Supports Panda Internet Security / Antivirus 2008 – 2012
Download Panda Generic Uninstaller
Download Uninstaller For Cloud Antivirus Only
---
22. SUPERAntiSpyware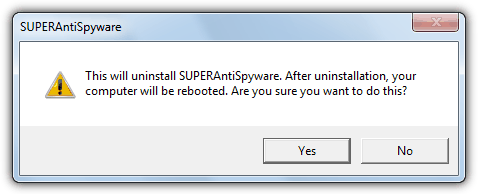 Download SUPERAntiSpyware Uninstaller Assistant 32-bit | 64-bit
---
23. Trend Micro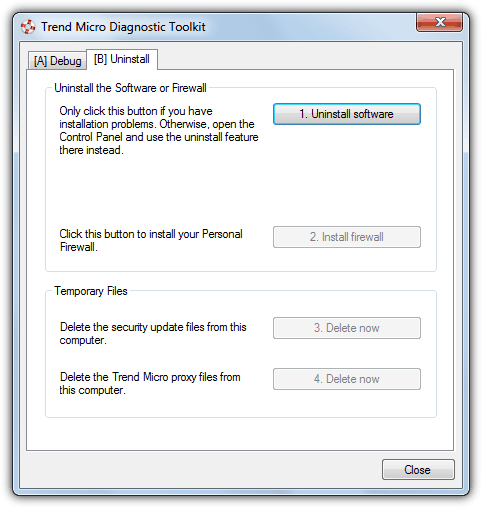 After downloading the tool, extract it and run the TISTOOL executable. Click the "[B] Uninstall" tab, and then click the "1. Uninstall software" button. This procedure is for the Antivirus/Internet Security products up to 2010.
Download Trend Micro Diagnostic Toolkit 32-bit | 64-bit
For the 2011 and newer Titanium products use the information below:
Note: You will be prompted for a password when you extract these uninstallers, use "novirus". Run the Support Tool executable and use the same procedure as above.
Download Trend Micro Diagnostic Toolkit 32-bit | 64-bit
---
24. Webroot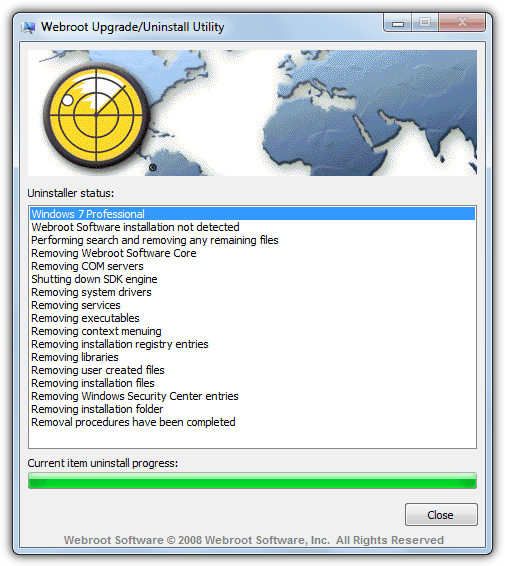 Download Webroot Uninstall Utility
---
25. ZoneAlarm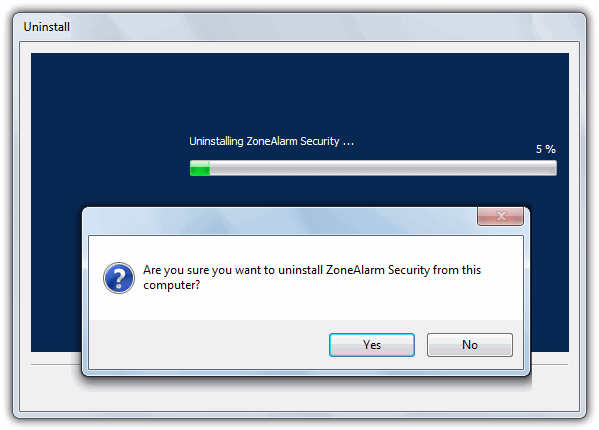 Download ZoneAlarm Removal Tool
---
26. AV Uninstall Tools Pack 2013
Last but not least, is the AV Uninstall Tools pack which includes tools for removing more than 40 Antivirus, Anti spyware and Firewall packages. If you want to keep as many removal tools as you can, just in case, this one is definitely worth a look. Because of the sheer amount of removal tools inside, the download is around 90MB and the downloaded zip file unpacks to over 120MB.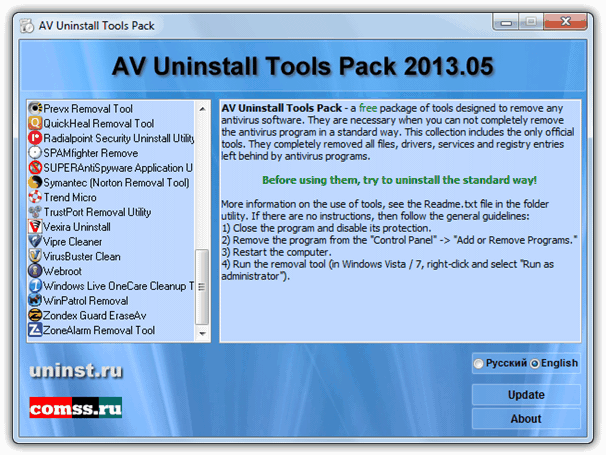 The website for this pack is in Russian, but the program is available in English.