7 Best Business Activity Monitoring Tools in 2023
Business activity monitoring tools allow users to evaluate the performance of essential business operations and KPIs. Company management can make informed and timely decisions by leveraging the power of BAM (Business activity monitoring) tools. Moreover, they are combined with an organization's IT infrastructure monitoring tool or SAP monitoring tools. In this article, we will explore the best business activity monitoring software on the market.
Best business process monitoring tools

Software

Best for

Top Features


1.

Aurea Messenger

Accelerating digital transformation

Solve the most challenging connectivity problems across SOAP and REST APIs.

Provide a hybrid integration platform.

Provide flexible service exchange of business data.

High-availability deployment mode.


2.

Infrared360

Proactively monitoring and correcting problems within the transaction environment.

Real-time analytics of enterprise middleware environment.

Single-interface solution for monitoring, secure administration, and user auditing.

Scales up to thousands of endpoints with a single server.

Advanced tools for testing, deployment, and DevOpAs staff.

3.


TIBCO Rendezvous

High-speed data distribution.

Deployment flexibilityDynamic message routing.

Multi-case messaging.Robust message delivery Salesforce integration.

Accelerate innovation with data.



4.

Factiva

Data-driven decision making

Identify actionable insights via a professional research engine.

Unbeatable collection of premium news accounts.

Search results with robust filtering and analytics.

Build connections with newsletters sharing tools.

Survey the industry with executive data.

Advanced analytics initiatives to expedite business workflow.


5.

IBM MQ

Protecting your business from incorrect data and application errors.

Simple universal connectivity.Straightforward management.

A complete picture of your business performance.

Built-in API and continuous feedback to improve user experience.

End-to-end security.Native support for IBM blockchain integration.

Prevent business from potential threats.


6.

Spearline

Monitoring and verifying your toll-free numbers.

Continuous network performance testing.Quality monitoring of WebRTC infrastructure.

Stress, regression, functional, and performance testing.

Monitor WebRTC sessions in real-time.

Escalate real-time troubleshooting.

Automated call testing.


7.

InetSoft

Presenting high-level views of organizational data

Ad hoc reporting and self-service visualization.

Analytics data visualization dashboard.

Empower users with real-time information.

Scorecard dashboards to present strategic KPIs.

Operational business intelligence to monitor daily business activities.
Aurea Messenger – The next-generation business activity monitoring tool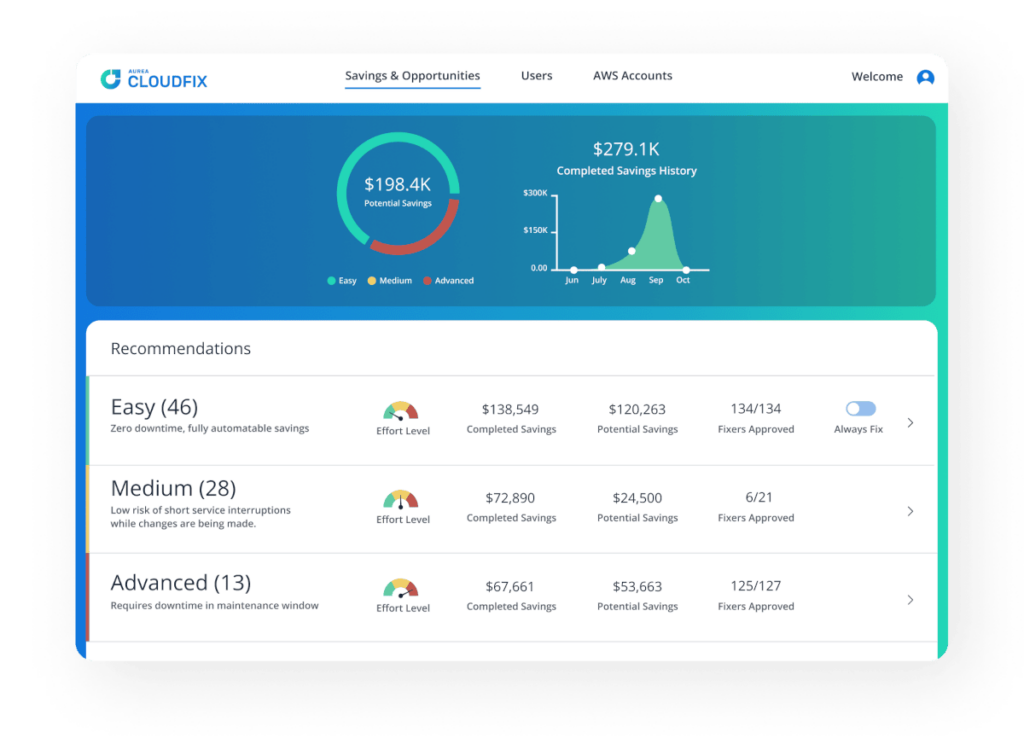 Supported OS: Windows, Mac, Linux, iOS, iPad, and Android.
Developer: ESW Capital Group.
License: free (trial version)
Aurea Messenger enables organizations to integrate industry-leading technologies without being halted by a time-consuming custom implementation. On top of that, it assists in the simple integration of mission-critical systems via customer adapters.
Pros
Aurea messenger delivers 10X times the data capacity and more than double messaging capacity.
Accelerate digital transformation via its fast and secure APIs.
Seamlessly integrates into other network monitoring tools or IT infrastructure monitoring tools.
Ensure the success of every single customer interaction.
Speeds up the users' ability to detect potential gaps and faults in system performance.
24 x 7 x 365 customer support.
Ensure that business process automation keeps pace with an organization evolving infrastructure.
Cons
Not suitable for businesses with a limited budget.
Infrared360 – Real-time business process monitor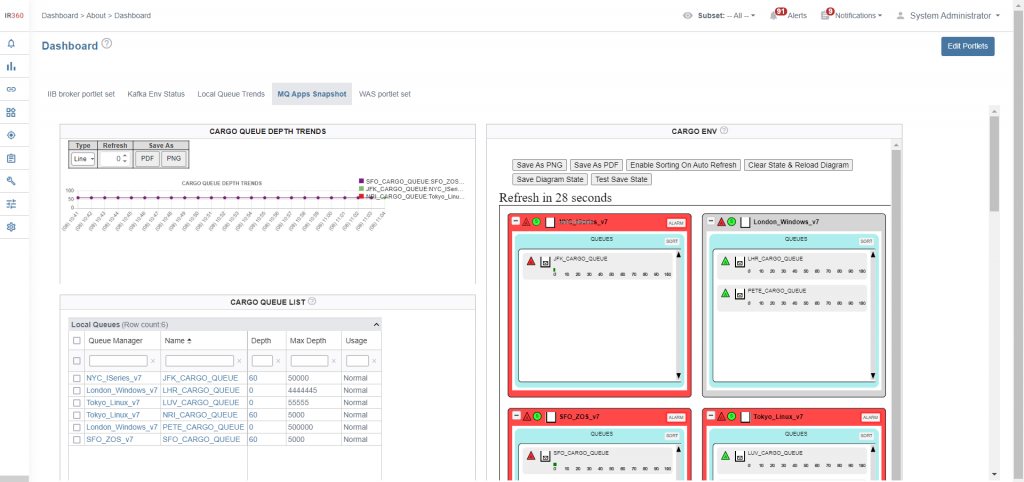 Web Services: SOAP, REST, and URLs.
Supported OS: Windows, Mac, Linux, iOS, and Android.
Developer: Avada Software.
Don't let cloud platforms and other distributive architectures challenge your long-term business objectives. Unlike other monitoring tools that write to the logs and trigger alerts, Infrared 360 offers real-time monitoring and automatic notification of any potential issue. Therefore, users can maintain optimal performance of the middleware layer. Above all, its intuitive interface lets an organization smoothly operate and manage regular business operations.
Pros
Lightweight and cloud-ready application.
No scripting or coding knowledge is required to harness the full potential of this utility.
Save users time, effort, and money with agentless design.
One product can meet all the organization's messaging needs.
Identify the data trends and create a baseline for capacity planning.
Significantly reduce training costs with its simple and easy-to-understand web-based interface.
Reduce operational costs by proactive problem detection and automatic resolution.
Cons
Since it is a cloud-ready application, it cannot be hosted on-premise.
The interface is not eye-catching.
TIBCO Rendezvous – Message-oriented business service monitoring tool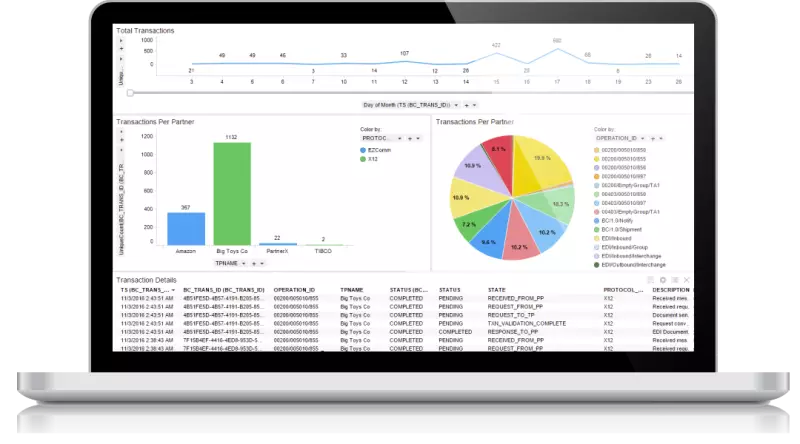 Targeted Industries: banking, energy, credit union, healthcare, insurance, law enforcement, manufacturing, telecommunication, travel and transporting, and retail.
Supported OS: Windows, Mac, Linux, iOS, and Android.
License: free (trial version)
TIBCO Rendezvous is equipped with a host of compelling features and is known for its high-speed data distribution using a daemon-based peer-to-peer architecture that eliminates a single point of failure. Message-oriented Middleware is imperative for the business. However, it doesn't have to be complicated. It combines network technology and server functionality in a fully integrated service and message distribution service without dedicated hardware like field-programmable gate arrays (FPGAs).
Pros
Peer-to-peer multicast messaging can promote efficient network utilization and efficiency.
Use the most widely deployed and low-latency messaging solutions to increase organizational efficiency.
Maximize uptime by selecting the right quality of service.
Allow organizations to build the middleware messaging system they need for their digital business.
Message-oriented middleware support for all the users and services.
Provides a comprehensive view of what is most important to your business.
Cons
As proprietary software, users must use third-party plugins to interact with other systems.
You might witness network issues while data transfer.
Factiva – The ultimate source for business news and meaningful insights.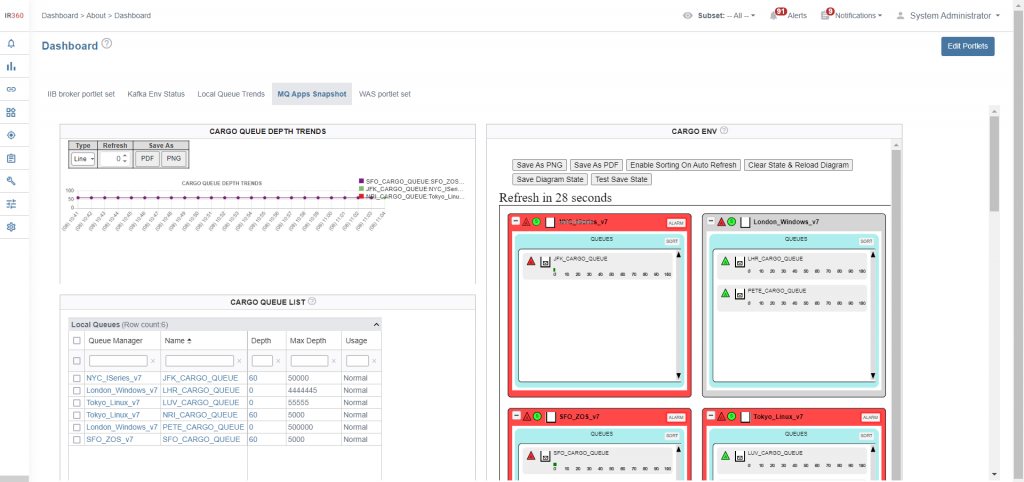 Targeted industries: public relations, communications, and market research.
Supported OS: Windows, Mac, Linux, iOS, and Android.
License: free
Developer: Dow Jones and Company.
Empower your business with an unmatched selection of global news and data accessible via search platforms on mobile devices using advanced feeds and APIs. Leveraging the power of Factiva, businesses can identify actionable intelligence that helps with smart decisions.
Additionally, the developer of Factiva is working on integrating more APIs into their software, albeit at a slower pace. Most importantly, it allows users to empower machine learning initiatives and advanced analytics via Premium news and data.
Pros
Support strategic decision-making and deliver actionable insights with global news and data.
Enrich data visualization with news data extracted from advanced analytics.
Improve sentiment analysis and explore the hidden relationships in the data set.
Monitor the brand reputation.
Allow organizations to take preventive measures against potential issues by leveraging the content database from 200 countries in 32 languages.
Increase customer engagement and attract clients with a premium account.
Incorporate the most up-to-date news and data into the company's workflow via its extensive collection of third-party APIs.
Cons
Some information on the product's information tab is inaccurate.
Users having to wait 24 hours to access a trial account sounds pathetic.
IBM MQ – Flagship product for enterprise hybrid cloud environment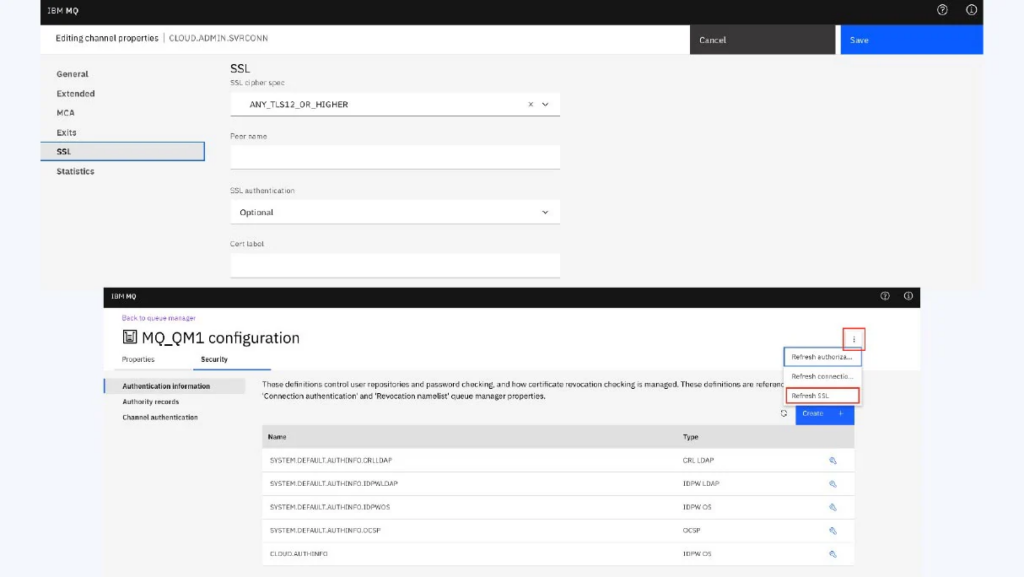 Industries: information technology, automotive, energy and utilities, automotive, banking, consumer goods, and telecommunication.
Supported OS: Windows, Mac, iOS, and Android.
License: free (trial version)
Developer: IBM
IBM MQ connects applications and microservices in the private data center across hybrid or multi-cloud environments. Besides, it allows enterprises to harness the full potential of mission-critical data to gain real-time insights.
The popularity of IBM HQ can be gauged from the fact that around 73% of the Fortune 100 companies, 90% of the top 100 global banks, 90% of the top 10 insurance companies, and 80% of the top 20 telecommunication giants use it as a business activity monitoring tool.
Pros
24x7x365 technical team is available to address the users' queries.
Unlike other business service monitoring tools, IBM HQ never sends the same message twice.
The most secure, robust, and high-performance messaging platform is readily available to deploy.
Light footprint and minimal infrastructure requirements fit IBM HQ best for a cloud-native environment.
Ensure the security of sensitive data via TLS-secured communication.
Securely transfer data on the cloud while minimizing hardware, software, and provisioning requirement.
Cons
Does not support AWS Lambda implementation.
A basic understanding of software is required to run this software smoothly.
Spearline – Makes every webinar a faultless experience.
Targeted Industry: telecommunication.
License: free (only demo).
Developer: Spearline Labs Ltd.
Spearline aims to improve the quality of communication worldwide so that people and businesses can interact with each other hassle-freely. Embracing its helpful technology, you can run your business in a stress-free environment.
Pros
Proactively monitor critical aspects of any line from any device.
Send timely alerts and review reports.
Solve quality and connectivity issues for remote workers.
Quickly diagnose network and connectivity issues and suggest solutions.
Equip users with tools to monitor the IVR system and verify if the audio prompts are playing correctly.
Cons
Users are required to spend considerable time teaching team members how to integrate Spearline feedback.
Some countries are missing from the dialable list.
InetSoft – Empower businesses with real-time information regarding operational statuses.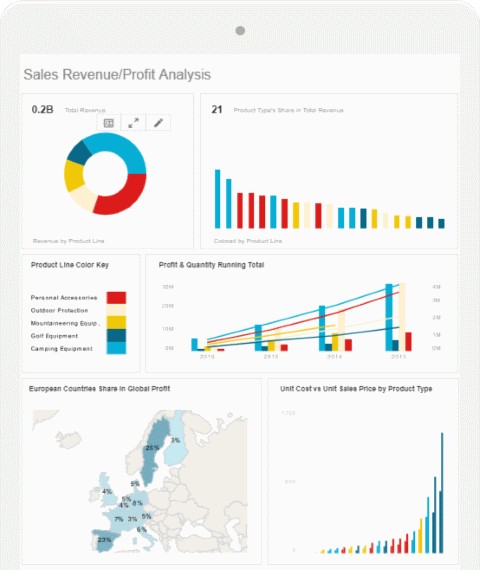 Targeted industries: banking, construction, education, government, healthcare, insurance, law firms, manufacturing, power and utilities, technology, and telecom.
Supported OS: Windows, mac, Linux, iOS, and Android.
License: free (trial version), commercial license.
Departments: human resources, financial reporting, sales dashboards, project management dashboards, and enterprise asset management.
Developer: InetSoft Technologies Corp.
IneSoft is a cloud-based business monitoring tool with an accessible engineering team to help businesses meet their basic requirements, like custom data connectors and specialized visual components. Its analytics and reporting tools are designed for cloud computing and software as a service where the data is uniformly distributed between cloud and in-house applications.
Pros
Offers flexible data and visual dashboards for analytics.
Allow BI experts to utilize all the data for business benefit.
InetSoft BI tools allow users to select the platform and the best location.
Unleashing the potential of cloud computing and SaaS provides the maximum level of control to the users.
Publicly sharable dashboard via URL.
The web application is available, so the users aren't required to install the utility on their computers.
InetSoft BI tools enable organizations to scale efficiently regardless of the model they adopt.
Cons
What does a BAM tool do?
BAM tools can effectively perform the following tasks:
Gather business process data from different sources.
Monitor and analyze business operations across other units.
Provide KPIs for multiple types of processes.
Identify potential risks that tend to create business disruption.
Deliver real-time data to bring visibility into the business processes.
What are BAM reports?
BAM, or Business Activity Monitoring, reports are used to provide real-time information about the status and results of various operations, processes, and transactions in a business. These reports are designed to help organizations make informed decisions quickly.
BAM is a feature of business intelligence that allows for the monitoring of business processes, as they happen, in real-time. This allows businesses to respond more quickly to changing conditions and make data-driven decisions. Essentially, BAM reports provide a live, up-to-the-minute view of business activities and performance metrics, such as response times, transaction volumes, and error rates.
For example, a company may use a BAM report to monitor the status of orders being processed. If a bottleneck or error occurs, the BAM report will show this in real-time, allowing the company to quickly address the problem and minimize its impact on the business.
BAM reports can also be used for trend analysis. By continuously monitoring business activities, a company can identify trends and patterns that may not be apparent from a static report. This can help the company predict future behavior and make proactive decisions.
Final Thoughts
An effective business activity monitoring tool can track the performance of business processes and KPIs. However, selecting appropriate tools is difficult, specifically when too many companies offer the same product. We also recommend pairing it with a good SOC monitoring tool to prevent any cyberattacks on your systems. Once you read this article till the end, you can decide which BAM tool best suits your industry and department and is tailored to your business needs.