7 Best Observability Tools in 2023 (Free & Paid)
Observability tools are a set of software tools and techniques used to measure, monitor, and report on the performance of an IT system. They are used to track the performance of a website or application. Choosing the best observability tools can also help to spot the problems in the operation of a website and fix them.
Observability tools are crucial for the proper working of websites. They provide insight into systems and applications, allowing IT teams to monitor performance, identify problems, and respond quickly. This helps to ensure that applications are performing optimally and that issues are addressed quickly and effectively.
Observability tools can reduce downtime and improve business processes by providing visibility into application performance. Statistics show website and network downtime can cost $5600/minute or $300,000/hour. This is where businesses need to invest in network uptime monitoring tools too. Observability tools can also be used to identify potential security risks and scams.
Best Observability Software
1. Grafana – Overall Best Open-Source Observability Tool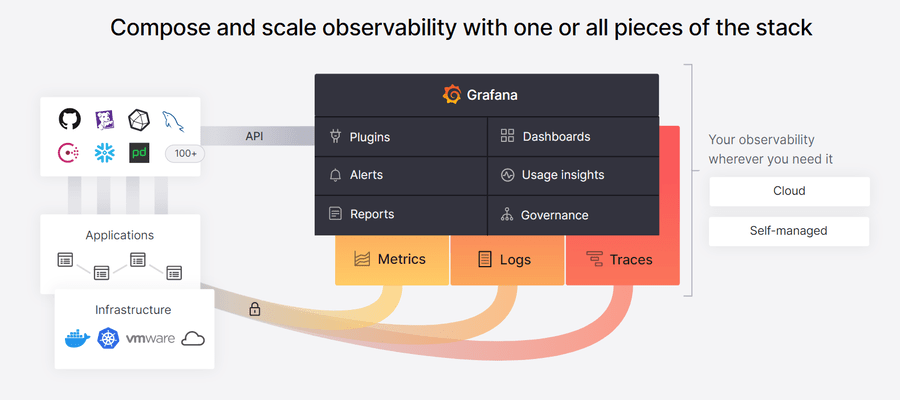 Developer: Torkel Ödegaard
License: Free
Grafana is one of the most popular open-source analytics and interactive web layer for beginners, as it has an easy user interface. It provides access to various cloud dashboards, and Grafana Cloud provides solutions such as Grafana cloud logs, Grafana cloud metrics, and Grafana cloud traces. Grafana enterprise stack comes with expert support for metrics and logs. They also provide self-managed versions of the technology.
Pros
It has a user-friendly interface.
It has an alert and notification system.
It is suitable for larger organizations.
Cons
It has a limited number of dashboards and templates.
2. Lightstep – One of the Best Observability Tools with an AI-based System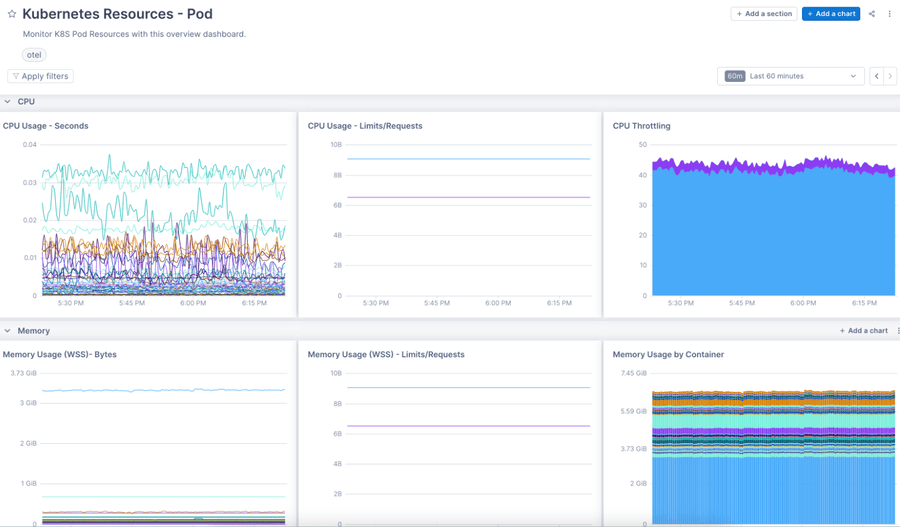 Developer: ServiceNow
License: Paid
Lightstep is a tool that detects changes in the infrastructure and application. It reports the minor changes being noticed in the working of the website or application. It enables the users to minimize the effect of outages.
Lightstep provides insight into which part of the website needs to be prioritized and looked into. It highlights the reasons for the changes being observed on the website. It has three editions for different scales of use, which makes it preferred by many solopreneurs and organizations.
Pros
Different editions for different users.
It is an automated tool.
It observes even the tiniest changes in the website.
Cons
The mobile application may be slow at times.
3. SigNoz – Best Observability Tool for Technically Advanced Organizations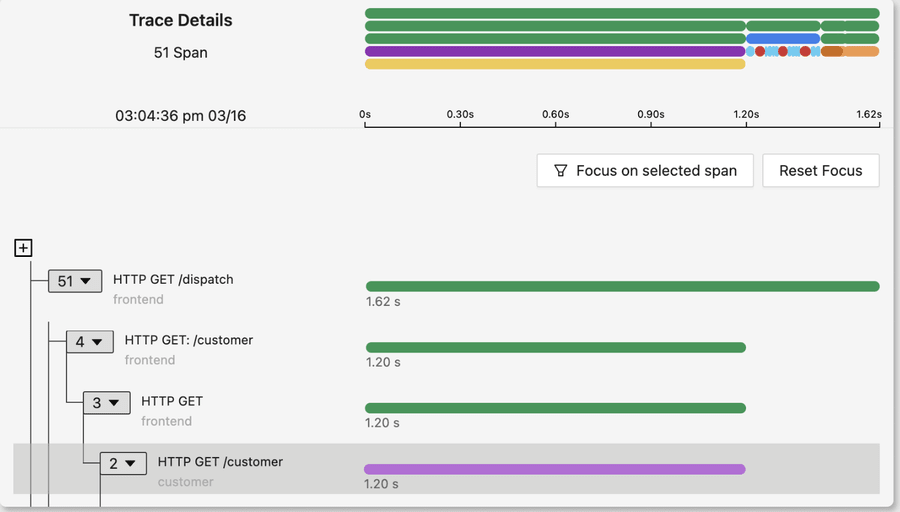 Developer: Netflix Engineering
License: Paid
SigNoz is an open-source application performance management tool and observability tool. It can be hosted in the infrastructure of the website. It stores the telemetry data, often helpful for websites attracting significant traffic. The tool has an open telemetry ecosystem for instrumentation. It tracks the business metric, error rates, and even request rates. It forms the chary out of the metrics, which makes it easier to be analyzed.
Pros
It is supported by a software development kit.
It provides rich contextual data with a stack trace.
It gives end-to-end visibility.
Cons
It has a complex interface for beginners.
4. HoneyComb – One of the Best Observability Tools to identify Small Website Changes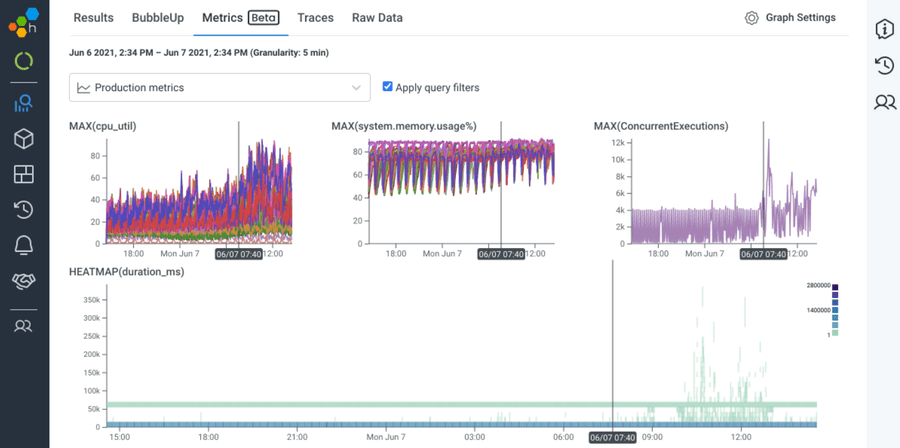 Developer: HoneyComb
License: Paid
HoneyComb is one of the best observability tools and aims to provide a less complex UI/UX interface. It supports events, logs, and traces. It provides an automatic instrumentation agent called HoneyComb beelines.
The tool provides clear visibility, which fastens the process of troubleshooting. It alerts the dignitaries if something goes wrong with the website. It establishes and evaluates engineering priorities through service-level objectives.
Pros
It supports open telemetry for instrumentation data.
It has a user-friendly interface.
It is an automatized tool to fasten the process of troubleshooting.
Cons
The pro version is quite expensive.
5. New Relic – Best Observability Tool for Multitasking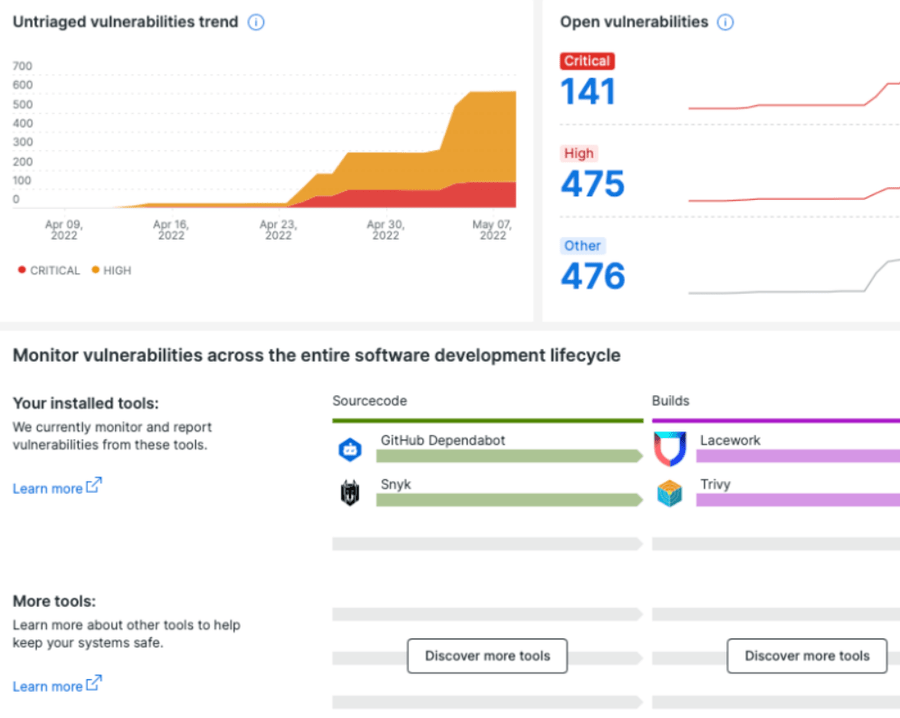 Developer: Lew Cirne
License: Paid
New Relic is a full-stack observability tool that performs multiple tasks on a single platform. It helps analyze, evaluate, and troubleshoot problems in a secure cloud. It analyzes problems quickly and guides the developer to solve them through various resources. The best part of this tool is that you do not need to pay for the resources which haven't been used. It provides a detailed view of the infrastructure and workings of the website.
Pros
It provides remedies for every website section, from front-end and back-end to even full-stack.
It alerts and notifies in case of a bug.
It charges only for the resources being used.
Cons
The alarms might be delayed at times.
6. DynaTrace – Best AI-based Observability Tool for Microsystems Identifying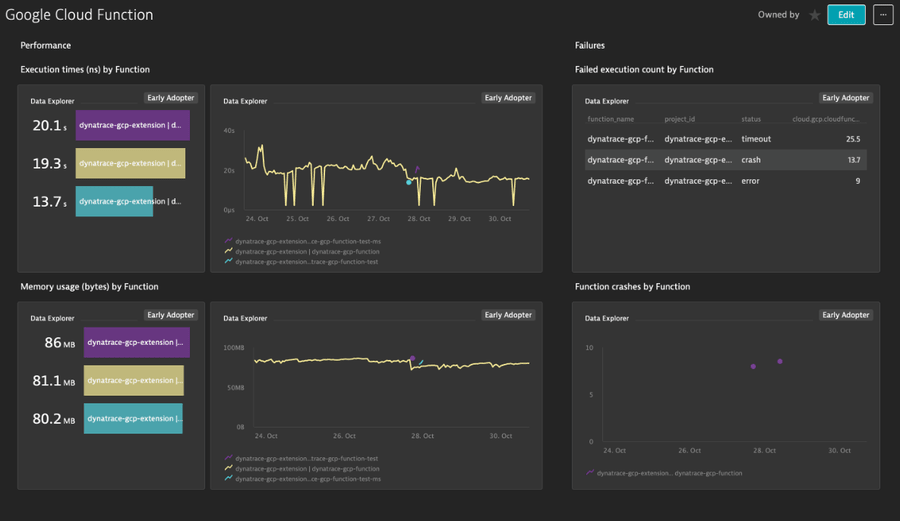 Developer: Bernd Greifeneder
License: Paid
DynaTrace is a digital experience management and business analytics tool. It is automatized and identifies the microsystems which are not performing at all or are underperforming. It provides observability, security, and artificial intelligence for IT operations on a single platform, making it favorable for large IT sector companies. This tool is powered by AI, which makes it even more accurate.
Pros
It tracks microservices for the working.
It provides high-quality insights.
It is suitable for all industries and is not limited to the IT sector.
Cons
The notification system is less advanced as compared to other tools.
7. Splunk – Best Observability Tool for Unified Security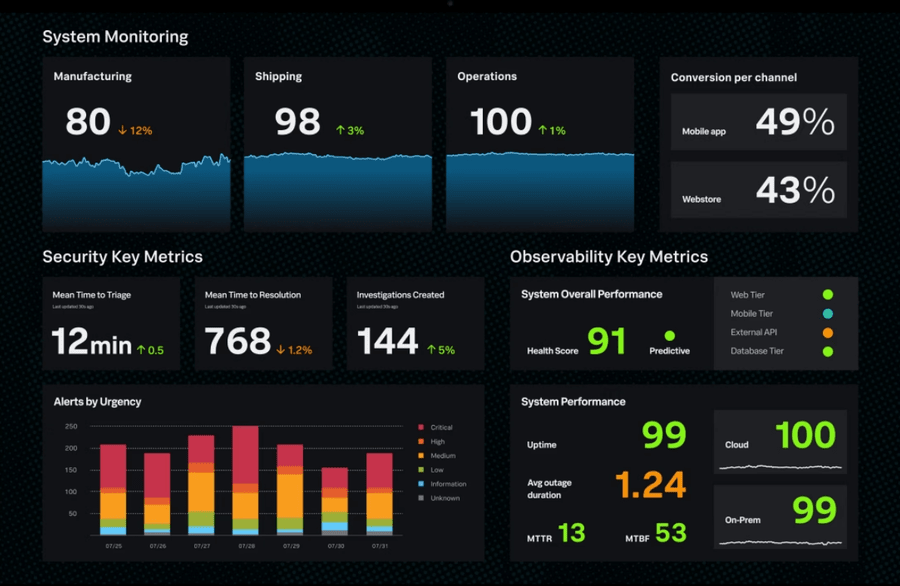 Developer: Spiros Xanthos
License: Paid
This is among the best observability tools that offer many products, such as real user monitoring, log observing, incident response management, application performance monitoring, and many more. This tool is highly effective for companies that operate on a larger scale and have multiple functions. It also allows the custom building of apps. It provides clear visibility among the interactions of different services, dependencies, and performances.
Pros
Splunk provides multiple tools in a single platform.
It provides end-to-end insight across the stack.
It allows the collection of maximum traces for better functioning.
Cons
It is expensive if not billed annually.
Overview of the Best Observability Tools
Software
Top Features
Technical Support
Automation
Complex Interface
Grafana
– Comes with an open-source analytical web layer.
– Provides quick notifications and alerts.
Yes
No
No
Lightstep
– Minimizes the effect of outages by quickly notifying about small changes.
– Provides different editions for different sets of users.
No
Yes
No
SigNoz
– Provides rich quality business metrics.
– Allows you to get quick access to insights.
No
No
Yes
HoneyComb
– Easily simplifies complex codes of websites.
– Clear visibility is available for easy troubleshooting.
Yes
Yes
No
New Relic
– Excellent for handling multiple tasks from a single platform.
– Pay only for the resources you have utilized.
Yes
Yes
No
DynaTrace
– Easily identifies microsystems that are underperforming or not performing.
– Availability of observability and security for IT operations on a single platform.
No
Yes
No
Splunk
– Highly effective for large-scale firms due to its multiple functions.
– Provides end-to-end insights.
Yes
Yes
No
Which is an Observability Tool?
Observability tools are software programs that track the working and behavior of computer systems and applications. These tools allow developers and IT operations teams to measure, observe, and debug production environments and applications. They provide visibility into the system and application metrics, logs, errors, and traces to gain insights into system performance and the underlying infrastructure. Other than that, companies can also opt for PHP monitoring tools for websites that are built in PHP.
These observability tools are essential for companies relying on virtual functioning and wishing to monitor logs. They can shoot the troubles being faced by users for better functioning.
How do we choose the best observability tool?
The best observability tools should be able to track the website's performance. It keeps a record of the bugs causing a problem in the smooth operation of websites.
Alerts should notify the developer or the authorized person if something is not working on the website. It should even report minor problems in the functioning of the website.
The observability tool should provide solutions for the troubles being faced. It should introduce innovative and quick solutions so that the website does not remain out of service for long.
It should have a clear dashboard that provides transparency in the website's functioning. The user interface should be easy so the team can quickly fix the problem without delay.
What are the three pillars of observability?
Logs in observability tools are used to provide insights into the health and performance of an application or system. They contain a detailed record of events and actions in the application or system, which are then used to identify patterns, investigate problems, and identify opportunities for improvement. Logs can provide valuable data for developers, operations teams, and other stakeholders to ensure systems work optimally.
Metrics are numerical values that indicate the performance of a system or process. In observability tools, metrics are used to measure the performance and health of a system or application over time. They can be used to trace trends, identify problems, and make decisions about improving the system. Metrics can be collected from multiple sources, including application and infrastructure components, to provide a comprehensive system view.
Traces in observability tools are an end-to-end view of a request as it moves through an application. This includes information such as the time spent in each component, the parameters passed, and the errors that may have occurred. Traces provide an in-depth understanding of how each application component performs and help identify bottlenecks and errors.
Conclusion
An organization should use an observability tool to learn about the applications, services, and infrastructure. With an observability tool, companies can analyze, evaluate, and treat the issues effectively and efficiently. Furthermore, an observability tool can provide feedback about customer experience while surfing the website, allowing companies to tailor their products and services better to meet customer needs.