7 Best CRM for Freelancers (2023 Ranked & Reviewed)
This is the internet era, and many people have started working online. Especially after the pandemic, many people lost their jobs and shifted to freelancing. As per statistics, 1.57 billion people worldwide are freelancers, making up almost 47% of the global workforce. So, CRM for freelancers has become very important.
Customer relationship management (CRM) software for freelancers enables one-person companies to manage various tasks, including client projects, sales, and marketing, from a single interface. Moreover, through marketing and sales automation capabilities, the top CRM for freelancers enables single users to accomplish more with less. Sales CRM can come in handy for this purpose.
Yes, even you—the independent contractor, startup, and freelancer—need a good CRM. That is because enhancing client interactions is the best way to increase profitability and overall revenue for your business. You need a CRM if you struggle to keep note of all your client interactions and accounting and spend more time managing clients than working.
Many people believe that businesses solely use customer relationship management systems. CRM for freelance writers, however, may be quite helpful in managing your projects and bringing in additional clients.
Free CRM for freelancers in 2023 is outstanding because they have so many functions for independent contractors. They are also highly customizable, allowing you to create unique dashboards and workflows, document management, and other features. It is completely fitted to your particular workflow.
To maximize your client management and project management efforts, this article includes a list of the top CRM for freelancers. Here's additional information to help you understand which CRM would suit you the best.
Best CRM Software for Freelancers
1. Monday – Best CRM for Freelancers to manage a large number of clients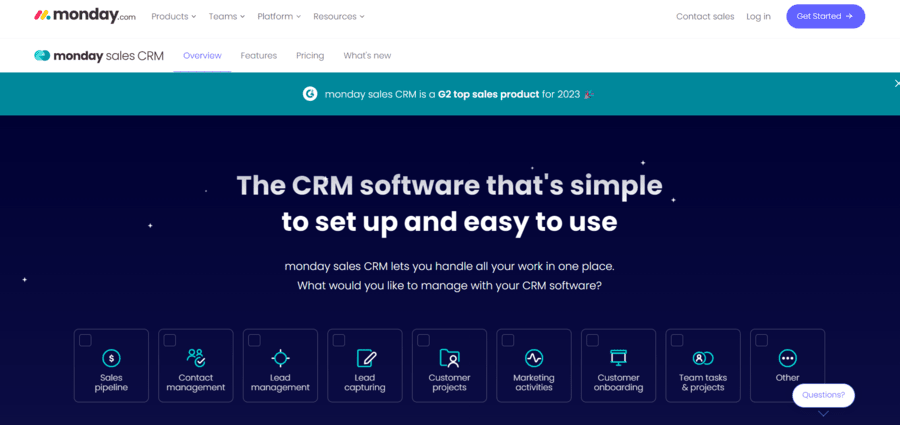 Supported OS: Windows, Mac, Linux, iOS, and Android
Developer: Monday, Inc.
License: Free (trial version), Commercial License
Freelancers can track the development of their projects and deliverables with Monday's fully customized work management system. To keep track of deadlines and future steps for each project, it has boards in the Kanban style with colored status tags. It is one of the best CRM for freelance writers.
Moreover, you can use its time tracking column to keep track of the time spent on activities. You can also browse your log history for a visual snapshot of the recorded time. This will allow you to appropriately bill clients and inform them of your progress.
Pros
Provides dashboards in a Kanban style.
It also includes a time tracker.
Additionally, it provides tools for effective project management.
It uses the log history to track time spent on each job and see how things progress.
Has a timeline with visuals that lets you see coming work and due dates.
Cons
It does not provide any built-in AI assistant.
2. Pipedrive – Best CRM for entrepreneur-focused freelance teams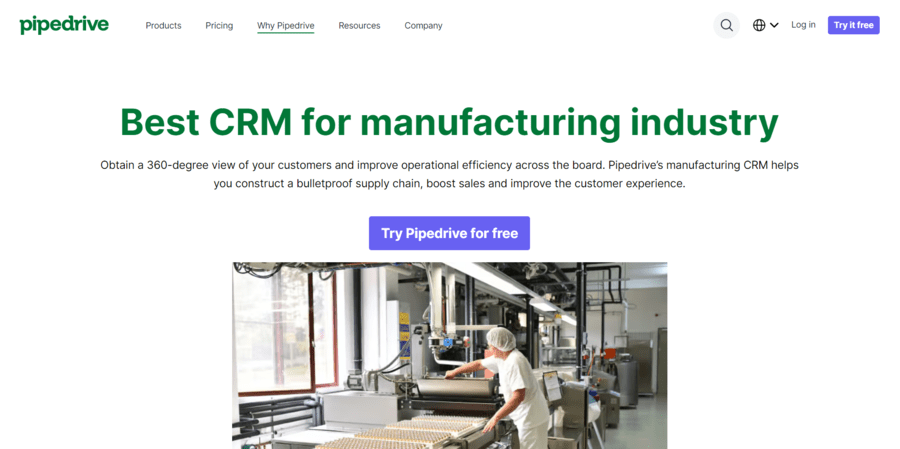 Supported OS: Android, iOS, Windows, Mac, and Linux
Developer: Pipedrive, Inc.
License: Free (trial version), Commercial license
Certainly, Pipedrive's primary goal is to increase client productivity. This is accomplished by building the best mobile apps to accompany its CRM software and by keeping the CRM straightforward and user-friendly.
It is counted as one of the best CRM for freelancers. If you are a freelancer who is often on the go, you need a CRM with a strong and well-integrated mobile app. And, Pipedrive is the one for you.
Pros
Data recall and offline syncing allow you to continue using your device even if your service is interrupted.
Automated prompts can speed up data entry, lead follow-up, and paperwork.
Moreover, it can record and keep contacts' associated photos.
Pipedrive is also among the simpler CRMs to set up and use, which is another benefit.
The rest of the G-Suite and Google Contacts can be synced in both directions.
Also, it has smart sales tools like Sales Assistant and SmartDocs.
Cons
Free plans are not available.
3. Freshsales – Best CRM for communicating with clients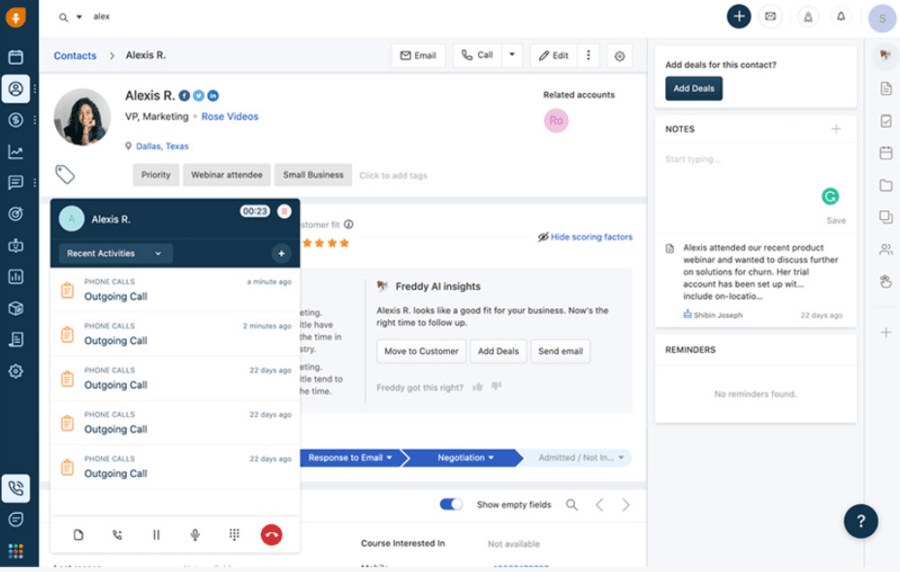 Supported OS: Windows, Mac, Linux, iOS, and Android
Developer: Freshsales, Inc.
License: Free, Commercial License
Freshsales is one the best free CRM for freelancers. Its free version is excellent for contact management and communication. Utilize the platform's free built-in dialer and live chat to communicate with leads and clients. This way, you can talk right away with them while having the dialogue automatically record important details.
Additionally, you can incorporate the sending of individual or group SMS into your workflow by using a service provider of your choice, such as Twilio, ClickSend, or ZipWhip.
Pros
Provides an easy-to-use interface.
It makes filtered lists so that the dashboard can display just certain activities.
Supports plenty of free features for communication.
It has AI-driven sales tools.
It also engages customers using a free phone dialer, live chat, and other methods.
Cons
It lacks some of the marketing features.
4. Salesforce – Best CRM for Freelancers looking to expand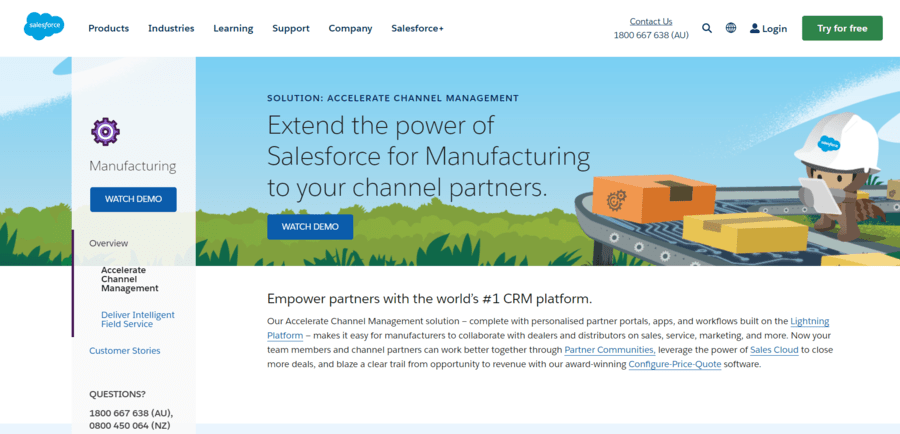 Supported OS: Windows, Mac, iOS, Linux, and Android
Developer: Salesforce, Inc.
License: Free (trial version), Commercial license
Another excellent CRM for freelance writers is Salesforce, which provides choices for both big and small businesses. Like HubSpot, Salesforce offers helpful instructions to help you get started in the world of CRMs.
Moreover, it is one of the greatest CRM tools for moving companies or expanding your company. The Salesforce software was designed to handle the most common business problems and is reasonably easy to use.
Pros
Along with its outstanding features, Salesforce offers some of the best customer services.
It is very easy to modify.
You can include contact management capabilities.
It also provides lead generation capabilities.
Has a straightforward initial setup process.
Cons
To make the most of the software, you must purchase add-ons.
5. HubSpot – Best Free CRM for Freelancers to grow their client base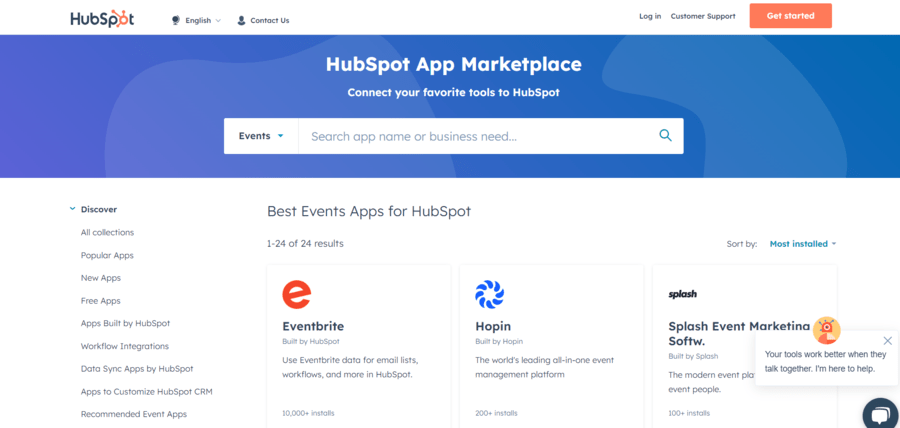 Supported OS: iOS, Windows, Mac, Linux, and Android
Developer: HubSpot, Inc.
License: Free (trial version), Commercial license
It is one of the best free CRM for freelancers. A highly regarded free sales tool with upgrades is HubSpot CRM. Moreover, it has a meeting planner that enables a lead to book a time that works for both of you.
It also syncs with your calendar and is part of the feature-rich free plan. Additionally, you can meet and organize leads and clients with its free Facebook Messenger connection, mobile app, and customizable quotes.
Pros
It is very simple to use.
Provides outstanding customer service.
There are several free tools present.
Additionally, you can utilize its primary CRM capabilities without cost, with the option to upgrade.
Moreover, you will get access to the CMS, operations, sales, marketing, and service hubs.
It integrates free marketing resources, services, and other solutions from HubSpot.
Cons
For tools like email tracking, ACH and card payments, and simple automation, you will need to upgrade to a premium Sales Hub account.
6. Zoho CRM – Best for handling customer billing cycles
Supported OS: Windows, Mac, iOS, Linux, and Android
Developer: Zoho Corporation Pvt. Ltd.
License: Free (trial version), Commercial License
Zoho CRM for freelancers offers reasonable customer billing and invoicing features. It makes it simple for freelancers to create and send tax-compliant, attractive invoices.
It enables freelancers to automate recurring billing by setting up billing frequencies and payment reminders. Because of this, Zoho CRM is excellent for independent contractors who require help organizing timesheets, invoices, and offers for a large number of clients or continuous projects.
Pros
It provides characteristics for operations management.
Provides tools for cross-channel marketing.
It includes a no-cost plan.
Its free version supports up to 3 users.
You can utilize technologies for managing and promoting on social media.
Also, you can automate different sales and marketing techniques.
Cons
Integrations could be difficult at times.
The interface could be difficult to understand.
7. Streak CRM – Best CRM for integration of Gmail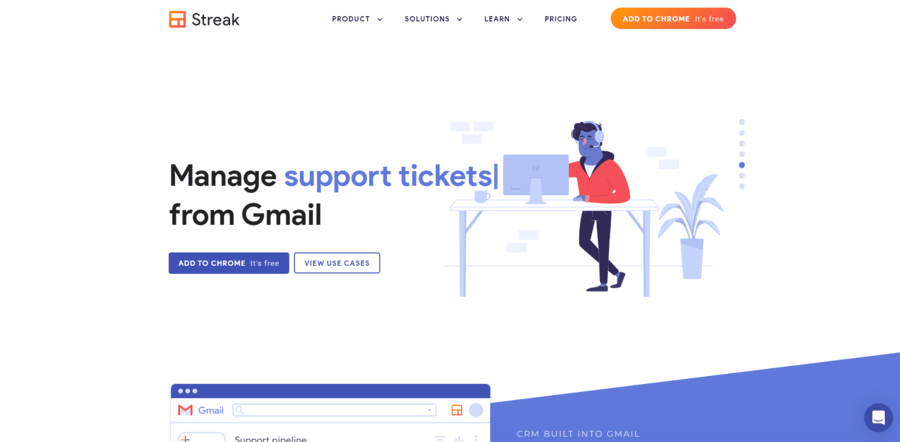 Supported OS: Windows, Mac, iOS, Linux, and Android
Developer: Streak, Inc.
License: Free (trial version), Commercial license
Streak CRM for freelance writers is linked perfectly with other Google Workspace products like Sheets, Chat, Drive, and more. Streak CRM is a native Google CRM that stays inside your Gmail inbox.
You can create simple color-coded pipelines and assign deals to particular Gmail contacts and email exchanges. It also includes Google Drive so that files like project files, customer proposals, or mock-ups can be accessed and managed directly from these pipelines.
Pros
Integration with Google is automatic.
You can arrange leads into numerous pipelines to manage them across various projects.
It has fewer data going into steps.
Additionally, it is easy to set up.
You may upgrade to premium levels for your team's shared pipelines.
Cons
It is not applicable outside of Google.
The free version supports only one user at a time.
Overview of Best CRM for Freelancers
Software
Top Features
Marketing Automation
Order Management
Email Integration
Monday
– One workspace can be used to group tasks according to category, deadline, and status.
– You can note your projects using different column kinds, colors, and templates.
Yes
Yes
Yes
Pipedrive
– It has one of the top powerful mobile apps connected with its CRM suite.
– Plus, you get full access to every information in your CRM available online.
No
Yes
Yes
Freshsales
– It automates repetitive tasks and distributes them to the appropriate contacts.
– Makes use of Freddy AI to forecast sales and costs.
No
Yes
Yes
Salesforce
– By using appropriate, individualized surveys, it is easier to engage clients and users.
– You can use any mobile device to access it.
No
No
Yes
HubSpot
– You can use Facebook Messenger, the live chat feature, and the built-in dialer.
– Moreover, it provides outstanding user support and a vast knowledge base.
Yes
No
Yes
Zoho CRM
– You can create, send, and keep track of bills for ongoing projects.
– Progression and billing cycle frequencies can be adjusted.
Yes
Yes
Yes
Streak CRM
– Organizes your contacts, emails, and deals in one location.
– It keeps track of email exchanges with leads, customers, and link clicks.
No
No
Yes
How to choose the best CRM for Freelancers?
By now, you must have got a bright idea about CRM for freelance writers. Choosing the best CRM which suits your need is very important. The factors necessary to be considered while selecting a CRM for freelancers are project management, contact management, and marketing and sales processes. Also, one should check for email marketing, pipeline management, and invoicing. You can also find some of the best CRM for drip campaigns to help you out.
Final Thoughts
Freelancers frequently have just themselves to depend on. So, they want a CRM that allows them to manage client interactions and administrative work efficiently and financially.
Through process automation and third-party app connection, your CRM should help in releasing you from routine duties. Thus, now you must be able to decide which CRM for freelancers best suits you.